J.K. Rowling Wades In On The Burkini Ban Row And She's Got Something BIG To Say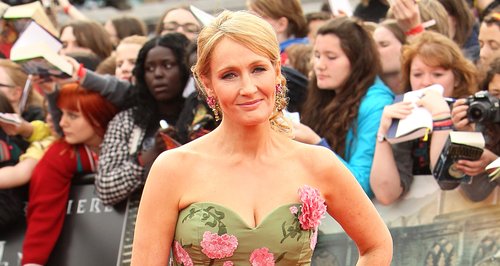 The Harry Potter author wasn't going to let the former President of France get away that easily.
It's not always magic and wands for the Harry Potter author.
Known for her novels and The Boy Who Lived, JK Rowling has penned a few words for former French President Nicholas Sarkozy after the leader commented that wearing a Burkini on a beach is 'Provocation'.
The controversial row over women being banned from wearing full bodysuits on some French beaches was highlighted after pictures surfaced of a woman appearing to remove her clothes under the watchful eye of an armed French officer.
How people around the world are saying no to France's burkini ban https://t.co/A8SIuNydkF pic.twitter.com/KqYPDoHq3R

— CNN (@CNN) 26 August 2016
The former president then labelled the swimwear offensive, claiming that "wearing the Burkini is a political act, it is militant, a provocation."
Cue stage left, the award winning JK Rowling! The OBE writer didn't let the former president escape from her Goblet of Fiery tweets that easily, highlighting the hypocritical standards women face when it comes to their bodies.
Posting on Twitter, Rowling wrote:
So Sarkozy calls the burkini a 'provocation.' Whether women cover or uncover their bodies, seems we're always, always 'asking for it.'

— J.K. Rowling (@jk_rowling) August 25, 2016
Consider yourself expelled Mr Sarkozy.