J.K. Rowling Has Some VERY Sad News For Harry Potter Fans!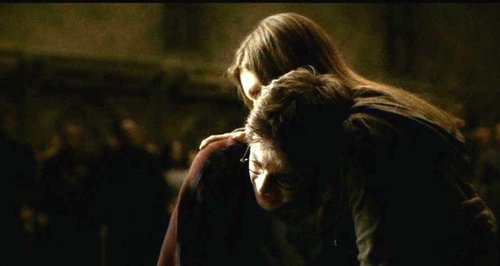 The famed author has revealed her plans for the 'Harry Potter' franchise.
It's a sad day for Harry Potter fans as J.K Rowling says she is DONE with the series.
The author, whose wizarding series spurred seven books and eight films, claims she has no further plans to expand the franchise as West End spin-off 'Harry Potter and The Cursed Child' hits theatres this month.
Speaking Saturday night at the London premiere of Cursed Child's stage production, Rowling told press that Harry "goes on a very big journey during these two plays and then, yeah, I think we're done."
Raise your wands for the Potter series... *SIGH*
Adding more salt to the wound, Rowling added: "This is the next generation, you know. So, I'm thrilled to see it realized so beautifully but, no, Harry is done now."
The news comes after the super-author let slip news that she's working on her first children's book since 'Harry Potter and The Deathly Hallows', published in 2007, during a rare interview to promote her latest crime novel 'Career of Evil' which is published under the name of her alter-ego Robert Galbraith.
J.K. admitted, "I have an idea for a children's book, actually I have written part of a children's book that I really love, so I'm definitely going to finish that. There will be another children's book."
Cue a complete meltdown from fans! We wonder what it's going to be about?
Since she completed the last 'Harry Potter' book, J.K. Rowling has published three books as Robert Galbraith, despite being found out in 2013, as well as 'The Casual Vacancy', which was turned into a TV show earlier this year.
She's also worked on the screenplay for 'Fantastic Beasts and Where to Find Them' and her debut West End show 'Harry Potter and The Cursed Child'.
We don't know how she does it!