The Internet Responds HILARIOUSLY To Trying To Buy J.K. Rowling 'Harry Potter And The Cursed Child' Tickets
28 October 2015, 14:58 | Updated: 28 October 2015, 15:19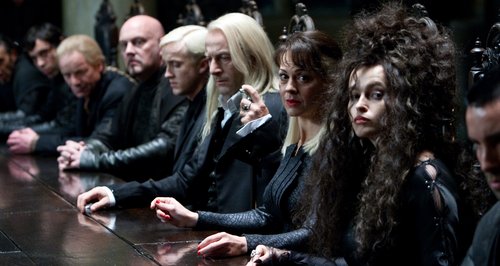 Pre-tickets for J.K Rowling's new West End play predictably almost caused the internet to break down...
Update 28th October 2015:
After being confronted with messages like this: 'Number of users in the queue ahead of you: 9283'
The internet was understandably quick to respond to the long queues they were expected to wait in to try and get tickets:
Queuing for #CursedChild tickets like pic.twitter.com/ypSwdnWVoB

— ellie may (@ellpompeo) October 28, 2015
When none of your friends understand why today is the most import day of the year #CursedChild #HarryPotter pic.twitter.com/INIXNumQtw

— Harry Potter Fans (@__HpFans__) October 28, 2015
Still 9625 people ahead of me in the queue and over an hour of waiting to go for #CursedChild tickets. pic.twitter.com/Q2W0qNJhT9

— Denise O'Donoghue (@deniseodonoghue) October 28, 2015
@sarahisnothere good one!

— Outdoorsy Diva (@Outdoorsy_Diva) October 28, 2015
Those who haven't signed up for priority booking, never fear! There'll be another chance to get your hands on those golden tickets when they go on general release on October 30th.
…and if you don't manage to get your hands on these either, then never fear - Warner Brothers are bound to turn the 8th 'Harry Potter' instalment in to an epic blockbuster movie, right?
Update 23rd October 2015:
'Harry Potter and The Cursed Child' will pick up from where the last novels left off. The news comes after J.K Rowling dismissed rumours that the West End play would be a prequel, and it's been confirmed the show will act as the eight story in the series.
New artwork for the play was released today and it's been announced that the show will hit the West End in summer 2016 at London's Palace theatre.
Casting details have not yet been announced, although it has been revealed that more than 30 actors will appear in the play.
Friday 26 June:
It's an exciting day for Harry Potter fans as J.K. Rowling has revealed plans for a west end play based on the series.
It's seems as though Rowling has been putting pen to paper to write a brand new story too as she warned on Twitter the play "is not a prequel".
According to the best-selling author 'Harry Potter and The Cursed Child' will tell the untold story of the young wizard including the lives of his parents who were murdered by Voldemort.
It will run at the Palace Theatre in the summer of 2016, with tickets on sale this autumn.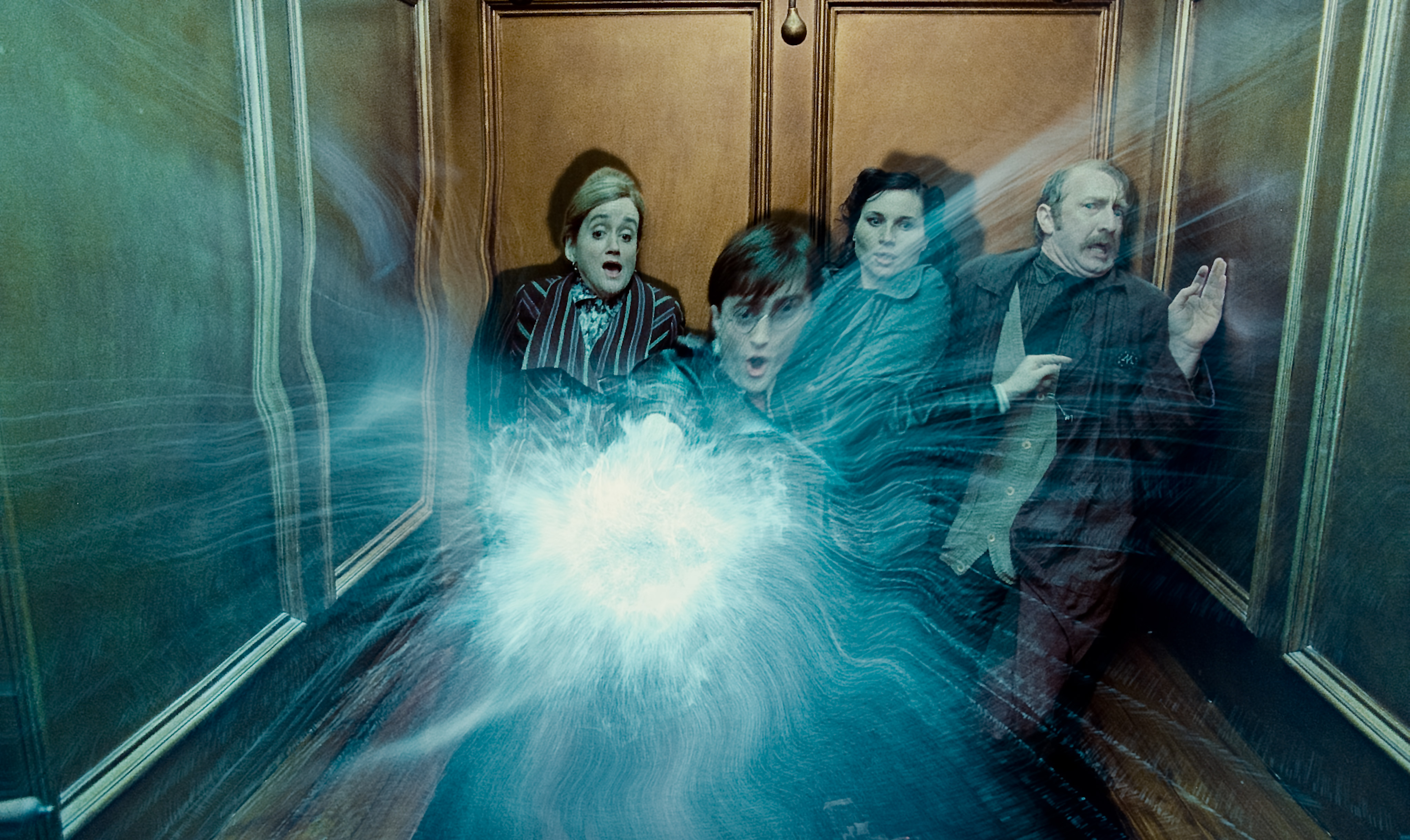 Update:
Wednesday 24 June:
Harry Potter fans have been given their latest fix of wizardry as J.K Rowling has revealed some more juicy background details about her final book 'Deathly Hallows' on her fansite Pottermore.
Remember Harry's spoilt cousin Dudley? Well you may be interested to know that the famed author has delved into the lives of his parents, Harry's Aunty Petunia and Uncle Vernon, who "grudgingly" took in Harry after his parents were killed by Lord Voldemort.
Rowling explains the origin of their names, both first and last, and their relationship to Harry's parents James and Lily. We are even given insight into why Vernon's dislike for Harry, which "stems in part, like Severus Snape's, from Harry's close resemblance to the father they both so disliked."
Well that's an eye opener!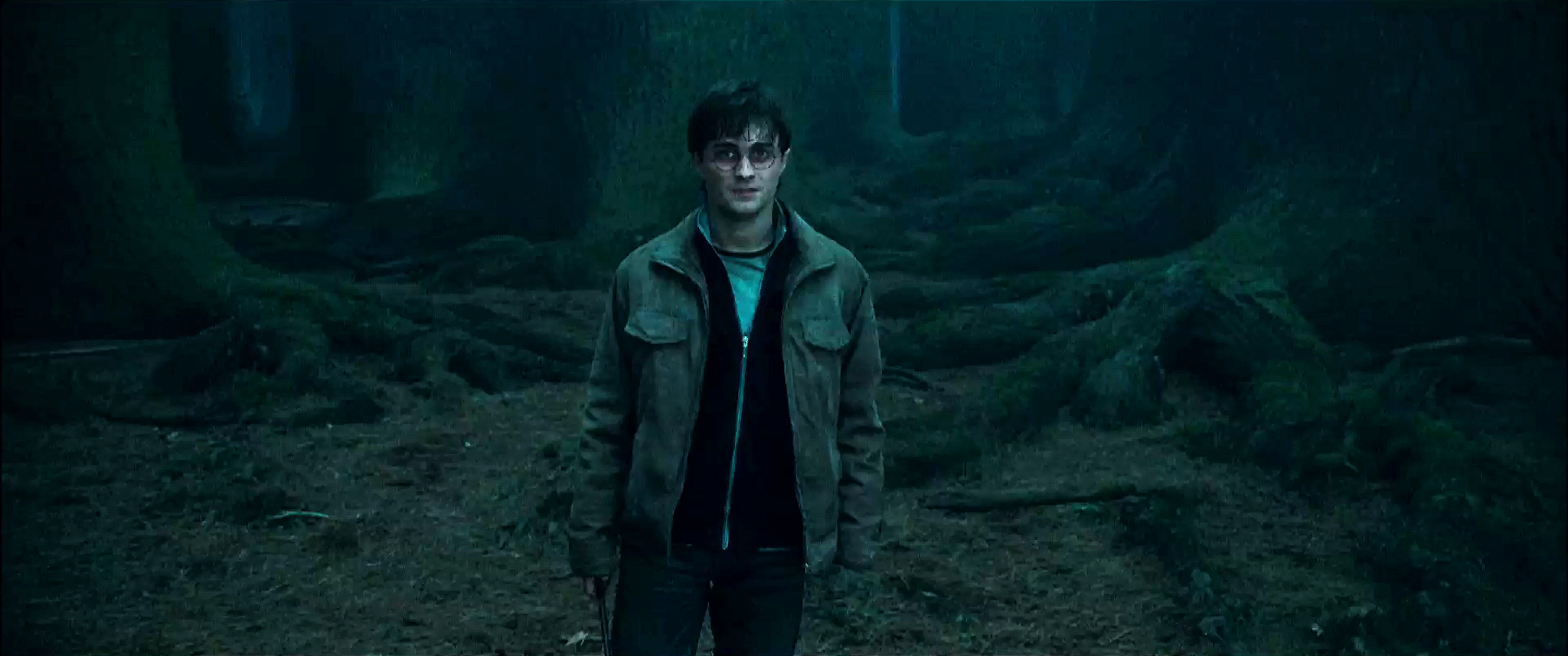 Update:
Monday 22 December:
Today's entry has us all excited as J.K. Rowling finally gives fans something to really get stuck into. The author has published a mini story giving readers an insight into Harry's arch nemesis Draco Malfoy and how his personality developed through his upbringing.
Back in 2007, Rowling revealed to TIME Magazine that Draco had later married fellow Slytherin Astoria Greengrass. Although a pureblood herself, Astoria chose to raise the pair's grandson with an acceptance of muggles, much to the disgust of the other Malfoys.
The 'Casual Vacancy' author also reveals in the post that although Malfoy may not be as evil as other Death Eaters, he still "remains a person of dubious morality".
Thursday 18 December:
Solve today's riddle to arrive at a brand new Moment -watch out for any Galleons lying around when you get there pic.twitter.com/G9WiBjKIa1

— Pottermore (@pottermore) December 18, 2014
Wednesday 17 December:
Is Snape a vampire? Join the #SlugClub at a Christmas party and discover @jk_rowling's answer http://t.co/NkaXcYZloe pic.twitter.com/uBNs56sxXM

— Pottermore (@pottermore) December 17, 2014
Tuesday 16 December:
Step inside one of Dumbledore's memories today and visit a certain orphanage in London… http://t.co/PmPrHRwizE pic.twitter.com/HmlCZdxi5W

— Pottermore (@pottermore) December 16, 2014
In today's post J.K. Rowling leaves us another tantalising picture that's a little tricky to understand. Fans are taken back through Dumbledore's mind to a memory of a young Tom Riddle with an unrecognisable women...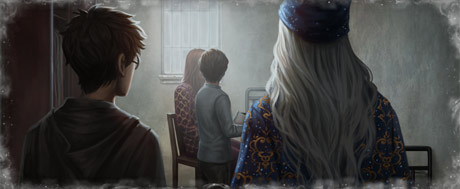 Monday 15 Decemb
er:
See Katie Bell encounter a cursed opal necklace in a wintery new Moment http://t.co/wyGyJhTiq1 #PottermoreChristmas pic.twitter.com/E4la1cFttK

— Pottermore (@pottermore) December 15, 2014
Rather than new writing, today's riddle revealed a piece of amazing artwork featuring Katie Bell when she touches the dark object, the cursed opal necklace.

Sunday 14 December:
Today's update takes us into the dark dungeons of Hogwarts to broaden our insight into the workings of Professor Severus Snape's mind.
In the entry, entitled 'Potions', J.K. Rowling explains: "Naturally, when I was trying to decide which subject Harry's arch-enemy, Severus Snape, should teach, it had to be the wizarding equivalent."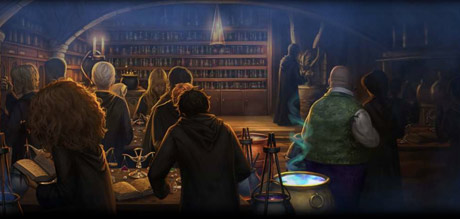 Saturday 13 December:
We've shed many a tear over the passing of some of our most loved characters throughout the book series. From Hedwig to Dobby the house elf, J.K. Rowling has had us grabbing the tissues time and time again.
However, the author has revealed that the ONLY character she feels guilty about killing off is Florean Fortescue: "I seemed to have him kidnapped and killed for no good reason" she reminisces, "he is the only one I feel guilty about, because it was all my fault."
Friday 12 December:
The first riddle is released on J.K. Rowling's website Pottermore:
Answer our riddle on http://t.co/kzy12re4h1 and unwrap brand new @jk_rowling writing #PottermoreChristmas pic.twitter.com/xfLkpQ9dD1

— Pottermore (@pottermore) December 12, 2014
We've solved the riddle and we're in! The first entry, titled 'Cokeworth' takes us the town where young Harry grew up with the Dursley family.
The setting of the town is an grimy industrial town: "Cokeworth has a river running though it, evidence of at least one large factory in the long chimney overlooking Snape's house" J.K. Rowling writes, "and many small stress full of workers' houses".
We realise from the writing that this is the town in which both Severus Snape and Lily Potter grew up in, as the road of the potion master's childhood road 'Spinner's End' is referenced.
J.K. Rowling also posted a picture of what Spinner's End is supposed to look like: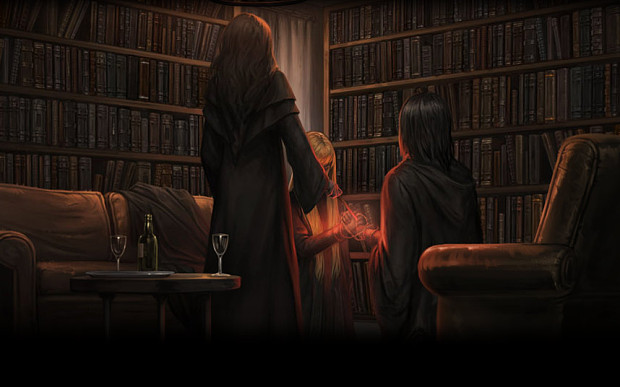 Check back here for more surprises to follow...
New writing from the celebrated author will be published at 1pm every day on her website Pottermore right up until Christmas Eve.
According to Facebook, fans can look forward to "Moments from the 'Half-Blood Prince', shiny gold Galleons and even a new potion or two".
The 49-year-old writer has previously released other snippets on Pottermore, including extra details of the evil Dolores Umbridge.
We'll have to wait until Friday to find out exactly what J.K. Rowling has in store for us, but we know it's going to be good!
Ron's obviously impressed!
Hurrah for Christmas!