John Cena's made this huge declaration of love about Nikki Bella before shock split
24 April 2018, 17:54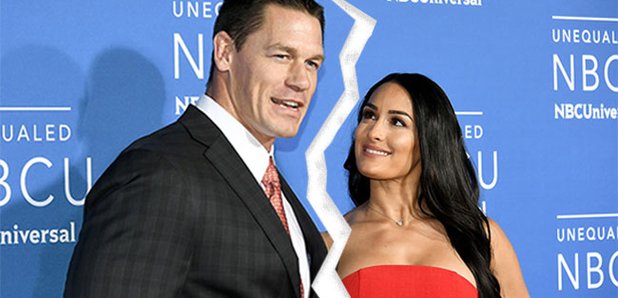 Just months before calling off his wedding to Nikki Bella, John Cena told Heart that he couldn't imagine his life without her - and that she had "soothed the savage beast within" him.
WWE fans were shocked last week when the wrestling couple cancelled their May 5 wedding just weeks ahead of the big day.
While no official reason for the wrestling pair going their separate ways has been given, it was reported in the US that Nikki, 34, called things off as she felt she was dragging her action star fiancé, 40, down the aisle.
A source told People: "He was making it abundantly clear that he was going into this gritting his teeth the whole way.
"Nikki is an amazing, talented, strong, one-of-a-kind woman. Anyone would be lucky to have her in their life — yet John acted more and more like he was doing her a favor by somehow conceding to go ahead and marry her.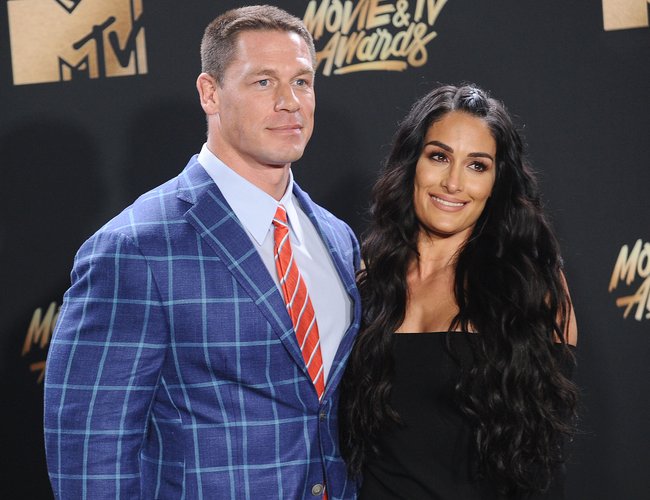 Fans were surprised the couple called it quits (Image: Getty)
"[Nikki] doesn't need a pity proposal, a pity wedding, a pity husband. She's a phenomenal, tremendous woman."
However, when Trainwreck star John visited Heart in December 2017, he appeared to be anything but reluctant to tie the knot.
He explained that getting engaged to Nikki in the ring at Wrestlemania 33 was his favourite moment of 2017, and that saying 'I Do' would be his stand out moment this year.
Elaborating on the WWE Superstars' relationship, he also explained how he had gone from being unsure about marriage to being head over heels in love with Nikki, real name Nicole Garcia-Colace.
John said: "We had talked and she had a very different stance to me.
"I was thoroughly against it. What a difference time and a relationship can make.
"It wasn't just nagging reminders it was a very genuine sense of Nicole's commitment to family and how she views relationships in general.
"This was all brand new to me, she sort of soothed the savage beast, if you will, and I can't imagine my life without her. I can't see why we shouldn't do this. It's a fantastic time in both our lives and I can't live without her."
John, who was previously married to Elizabeth Huberdeau from 2009 to 2012, also explained to Heart that he had a very negative attitude to relationships and romance, something which played out on Nikki and her twin sister Brie's reality show Total Divas.
He said: "My life has been a series of challenges and a lot of failures, and with every failure I've developed this never give up attitude, which is genuine.
"You dust yourself off and get back in the game. For a while I had the longest feeling like that about relationships like that they weren't built to last."
But meeting Nikki changed his mind - and his life. And although viewers of the twins' reality show were horrified to see him hand his then girlfriend a 75 page contract before she moved in to his house, he seemed to have finally relaxed in to being in a committed relationship.
He said: "It's weird and so cliche and so Hallmark that everyone says 'when you find the right one you just know' , and then boom I'm hit smack in the face by the right one.
"I'm not afraid to say that I'm in love.
"I think when you get to a point where you go through your daily routine and you wish you shared moments wth this person as you're worlds apart, and when you're with the person you can't imagine your existence without that person, that's a life changing situation.
"I'm glad to have experienced it."