There Is A Surprising Fact About The Child Star In The John Lewis Advert!
10 November 2017, 12:41 | Updated: 10 November 2017, 12:44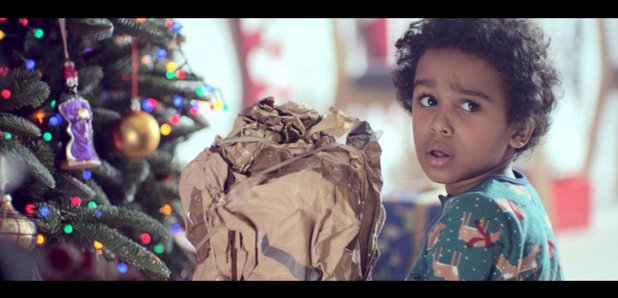 This fact about the star of the adorable advert might surprise you.
It's officially Christmas time because the John Lewis ad is finally here!
The retail giant stole the nations hearts once again with the adorable tale of a little boy who befriends the friendly monster under his bed when he can't sleep.
And this year's advert is accompanied as usual by a cover song sung by a famous band, this time the turn of Elbow covering The Beatles' Golden Slumber.
But did you know a surprising fact about the little boy who is the star of the ad?
Well it's actually twin brothers playing Joe who befriends Moz the Monster!
They are called Ethan and Tobias and are both 7-years old. This was their first acting role on screen and what a way to start an acting career.
According to Express.co.uk only one of the brothers auditioned initially but when the producers found out they were twins both got the part.
Super cute! And we love Moz the Monster too. If you're also a fan, it's no surprise that John Lewis are stocking cuddly toy versions of the friendly fellow to own at home alongside other merchandise including pyjamas and a mug.