John Partridge: Inside his acting career, who his partner is and his cancer battle
27 September 2018, 14:47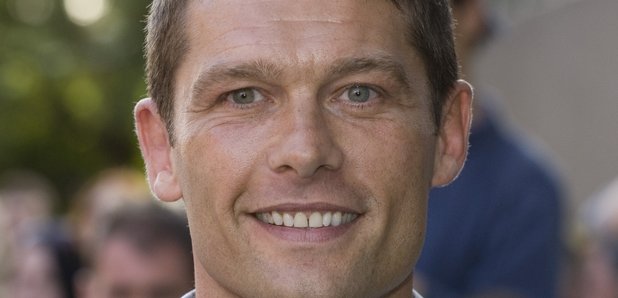 The EastEnders actor's career has spanned 30 years and now he's in the Celebrity Masterchef finals - here's everything you need to know about him including his husband and health battle.
EastEnders actor John Partridge has been acting since he was 16 and is now a finalist in the BBC's Celebrity Masterchef alongside Spencer Matthews.
The 47-year-old, who played Christian Clarke in the BBC One soap, has had an eventful life with his mother developing Alzheimer's in 2012, sadly passing away five years later in 2017.
John asuffered from cancer in 2004, keeping it a secret and only speaking about it publicly in March this year. Here's everything you need to know about his acting career, husband and health:
How did John get into acting?
His career dates all the way back to 1982 when he got first role in the TV adaptation of Stan Barstow's novel 'A Kind of Loving'.
Six years later, at the age of 16, he left the Doreen Bird College of Performing Arts in Sidcup, south east London, to join the cast of Cats - Andrew Lloyd Webber's world-famous musical production.
Taking on a number of roles, he was part of the original UK tour - travelling across the nation to perform at numerous theatre venues.
He played Alonzo and Rumpus Cat while training as understudy for the roles of Mr. Mistoffelees and Rum Tum Tugger.
John went on to join London's West End production of the show, which ran at the New London Theatre.
There he played Rum Tum Tugger and Munkustrap and, ten years after first joining the long-running show, he appeared as Rum Tum Tugger in the official film production of the show in 1998.
John has appeared in numerous TV shows and game shows over the years, as well as offering his choreography services to a variety of famous faces - working with stars including U2, Pete Townshend, Mica Paris, Pet Shop Boys, Neneh Cherry and Kim Wilde.
In 2008 he joined the cast of EastEnders as Christian Clarke, Jane Beale's gay brother.
Widely accepted as a member of the Beale clan, his role lasted until 2012, when he left the show along with fellow cast member (and on-screen lover) Marc Elliot.
In 2016 he appeared in Celebrity Big Brother. He made it through to the final but was first to be evicted, so ended up in sixth place.
Who is his partner and husband?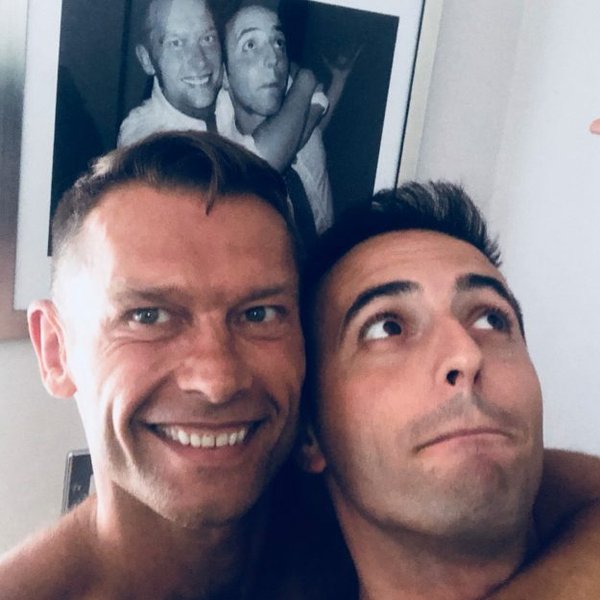 John married Canadian Jon Tsouras back in 2011
John has been married to Canadian Jon Tsouras since 2011.
A fellow actor, Jon is currently touring the UK with 'Hairspray' playing Corny Collins.
He is 36 years old and has a long list of notable theatre credits on his CV, including: Joseph and the Amazing Technicolour Dreamcoat, Crazy For You, Singing in the Rain, 42nd Street, A Chorus Line, The Hunchback of Notre Dame and Gigi.
The couple have known each other for over a decade.
In a photo of the couple posted on his Twitter account, John wrote: "Happy #PRIDE 15 years on.. going strong! #loveislove."
What's the story behind his cancer discovery?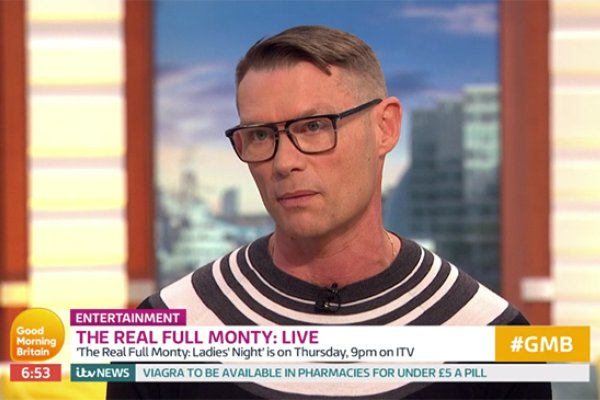 John appeared on Good Morning Britain earlier this year to discuss having cancer in 2004
In 2004 John had a hernia operation that uncovered a tumour in his testicle.
Earlier this year he told Hello! magazine: "I had a tumour the size of a grapefruit," he shared. "I had no pain – I didn't realise it was there. Had I not had this surgery for something else, who knows what would have happened?
"Once it had been removed, five months later, I had to have a few lymphs removed as a precaution and then I started to worry and get the fear – what if it comes back? Is it my lifestyle?"
John had a testicle removed as part of his treatment, also revealed why he kept the diagnosis a secret for 14 years.
"As a man, I felt I'd lost part of my sexuality, my masculinity, my virility," he admitted.
"It was a long operation, I had over 120 stitches. There's a scar - it doesn't look particularly pretty."
Adding that he feared the illness would stall his career.
"I make my money going out on the road doing big tours," he told Hello!
"People think of me as being this big, incredibly fit, healthy guy. I suddenly thought, 'You're not going to take me out on this 52-week tour, eight shows a week, if you have concerns about my health.' So I chose to never speak about it."