John Partridge reveals secret testicular cancer battle for the first time
27 March 2018, 13:34 | Updated: 10 October 2018, 16:28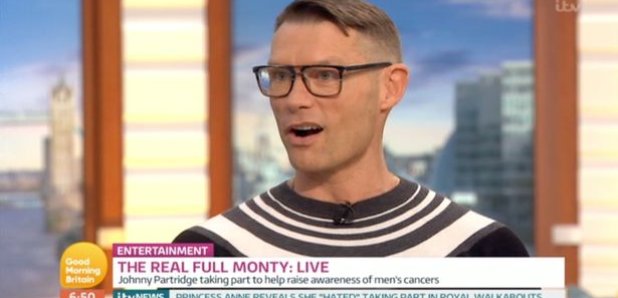 The former Eastenders star, who is set to appear in The Real Full Monty to raise awareness for testicular cancer, said the show struck a chord with his own struggles.
The actor was diagnosed with the disease in 2004 but didn't let on to his mum - who passed away last year - about his suffering following the treatment which saw him have a testicle removed as a result.
John now hopes his appearance on 'The Real Full Monty: Live' will encourage others to speak out about the condition.
Speaking on Good Morning Britain, he explained: "I feel terrible about that, she passed away last year. Her parting gift to me was me addressing a lot of things in my life and this was part of that.
"As a man, I'd lost part of my sexuality, my virility, my masculinity. When you remove a testicle, it was a long operation, I had over 120 stitches, there's a scar, it doesn't look particularly pretty for somebody like me.
"I know there are lots of other people like me. I know there will be lots of other guys that have had this like me and have never spoken about it.
"Initially I still couldn't speak about it."
John's cancer was only discovered when he went into hospital for a hernia operation and he soon found himself suffering from "reverse shock", where he constantly feared the cancer returning.
He said: "I've gone through a lot of changes in the last 12 months, and this is part of that, part of letting go of the person that I was, in a way, and embracing somebody I feel I knew a long time ago.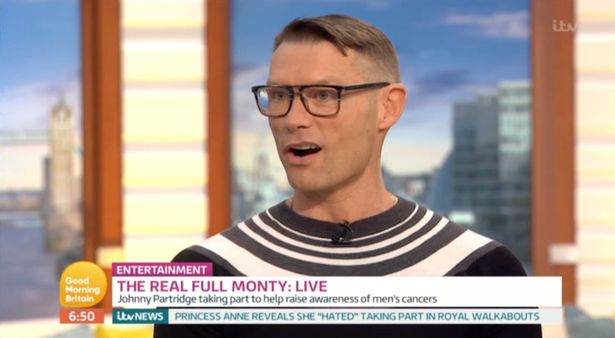 "I was diagnosed with testicular cancer in 2004. I went in for a hernia operation and it was found.
"I had a tumour the size of a grapefruit. I had no pain, I didn't realise it was there. Had I not had this surgery for something else, who knows what would have happened.
"I went into reverse shock about it, I got the fear, is it going to come back, is it my lifestyle?"
John will strip off alongside the likes of former footballer John Hartson and The Wanted's Tom Parker on 'The Real Full Monty: Live' on Wednesday night to raise awareness of testicular and prostate cancers, and he hopes men will examine themselves after watching the show.
He added: "When we are doing 'The Real Full Monty: Live' tomorrow night, binoculars optional everybody, we want men up and down the country to examine themselves. Ladies, wives, boyfriends, husbands, cop a feel, have a look, check yourselves."