Johnny Depp Never Learnt His Lines For Pirates Of The Caribbean!
3 May 2017, 09:53 | Updated: 3 May 2017, 11:56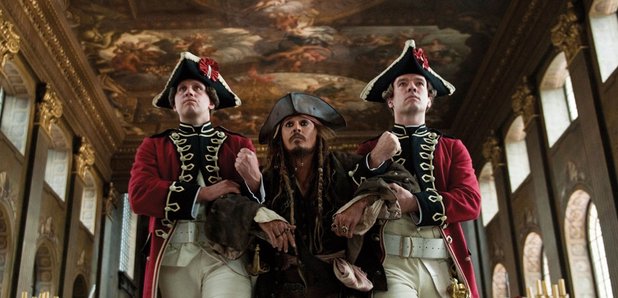 The actor insisted on having them fed to him through an earpiece on set!
Acting in Hollywood movies looks undoubtedly like the most glamorous job in the world.
Make up artists, fabulous costumes and famous co-stars...but then there comes learning your lines, and if you're the star of a blockbuster film this could take a while!
Although apparently Johnny Depp found a way around this while filming his many box office hits including Pirates of the Caribbean.
According to the 53-year-old actors former management company, The Management Group (TMG), the star of never learns his scripts, and alleged that he has spent "years" paying sound engineers to feed him his dialogue on set through an earpiece.
He would reportedly spend "hundreds of thousands of dollars to employ a full time sound engineer" to feed him lines during shoots.
It was also claimed by TMG that "Depp insisted that this sound engineer be kept on yearly retainer so that he no longer had to memorise his lines."
Is this a clever way to get around the most arduous part of acting jobs or is he just plain lazy? We wonder who else in Hollywood is trying this trick!
TMG claim their former client - who they parted ways with in March 2016 - spent over $75 million acquiring and improving 14 homes, including a chain of islands in the Bahamas, multiple houses in Hollywood and a chateau in the south of France.
They also said he splurged on 45 luxury vehicles, "refused" to travel on anything other than a private jet, owned 70 collectible guitars and Hollywood memorabilia that filled 12 storage facilities.
Wow!