Jonathan Lipnicki From 'Stuart Little' Is Seriously Hot Now!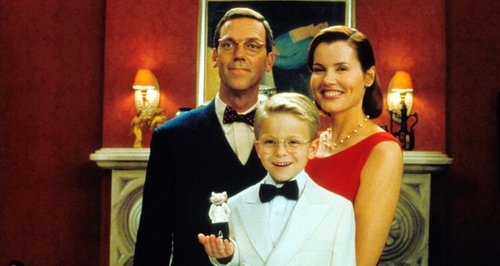 It's been nearly 20 years since he was in Jerry Maguire and 16 since Stuart Little!
We know him as the young boy who played George Little in one of our all-time favourite kid's film, Stuart Little.
That's not to mention his other film roles that helped shape our childhood, such as Ray in Jerry Maguire, Tony in The Little Vampire and Murph in Little Mike.
Despite being a cute nine-year-old in Stuart Little, Jonathan Lipnicki is now a whole other kind of cute. At 25-years-old, Jonathan gave an exclusive interview with the Daily Mail, revealing his plans to continue acting.
There's no denying that the actor has beefed up thanks to his favourite past-time, martial arts.
He's managed to score some leading roles in a number of leading roles in some Indy films, however he hopes to make it as a mainstream adult actor - providing he can shake off the 'cute kid from Jerry Maguire' image.
He told the Daily Mail: "I'm in a weird spot where people think they know who I am so maybe sometimes I don't get certain opportunities, and sometimes I do get certain opportunities because people do know that past work," he said, referring to his childhood films.
"So right now it's about hustling and working hard - I go to acting class, I've done theatre and just really working my butt off."
However, that doesn't stop Jonathan being able to call Tom Cruise a friend and role model. The pair worked together on Jerry Maguire when Jonathan was just six.
This December will be twenty years since Jerry Maguire was released - we know, we can't believe it either!