Jonny From Love Island Is Hiding This BIG Secret From The Other Islanders!
4 July 2017, 15:15 | Updated: 4 July 2017, 15:53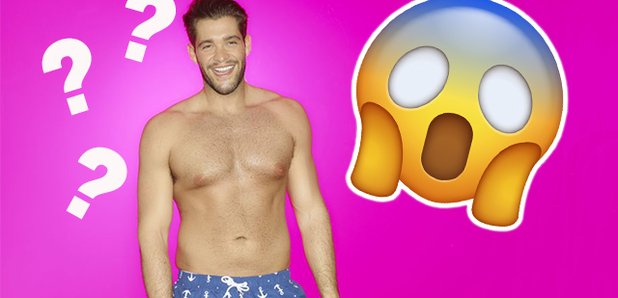 The dark haired hottie is hiding something from his fellow islanders on the ITV2 show.
The contestants of Love Island were on the most part, ahem, lacking in celebrity status until that is, they took part in the smash hit ITV2 show.
Apart from Marcel of course, who if you haven't heard was in Blazin' Squad (it's not like he's mentioned it enough times!)
Obviously the contestants must get to know alot about eachother's lives back in the UK while filming the show, as all they do all day is chat! But a lot of what gets said ends up on the cutting room floor in favour of juicy gossip on the relationships that are unfolding in the villa.
However, one bit of gossip about a particular islander's life at home we're certain hasn't made it's way to the villa is about Johnny and the extravagant life he leads back in the UK.
Yep, it's safe to say Jonny is LOADED.
One trip over to his Instagram feed is enough to confirm that Jonny is a fully fledged piece of posh totty and wouldn't look out of place amongst the Made In Chelsea lot and is it any wonder he coupled up with well spoken Camilla Thurlow first!
His entire Instagram page is basically lifestyle goals and he shares snaps of his extravagant holidays to tropical destinations including Thailand, Malaysia and Moscow alongside pictures of him sipping champagne in first class on a plane.
Alright for some! And his new love interest on the island Tyla has no clue the high life she's letting herself in for if things go well.
She might be treated to luxurious presents such as this Cartier watch that Jonny posted on Instagram alongside a caption which read "A little present from me, to me...".
Alright for some! According to The Sun, Jonny is "a Business Director in his dad's specialist care company" and spends his life travelling first class around the world for business meetings and relaxing in 5* hotels.
The Love Island villa must seem cramped for Jonny by the looks of some of the palatial sized hotel rooms he's visited in the past.
It's refreshing to see he hasn't used his extravagant lifestyle to try and win over girls on the show and it looks like so far things are going really well with Tyla.
But this is Love Island we are talking about and who knows what the producers have planned to shake things up next!