Jools Oliver Gives The Most ADORABLE Tribute To Her Daughters For International Women's Day
10 March 2018, 11:20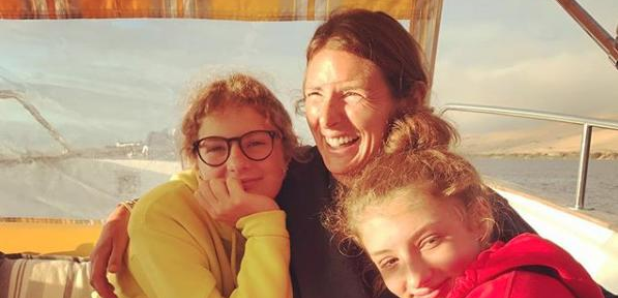 They've grown so much!
Thursday 8th March marked International Women's Day and Jools Oliver had the perfect tribute lined up to celebrate two of her 'favourite girls.'
Taking to Instagram, the wife of TV chef Jamie Oliver gave fans a rare look at her two eldest daughters, Poppy, 15 and Daisy, 14 with a sun-kissed snap of them on a boat.
They're all grown up! *sobs*
Captioning the adorable snap, Jools wrote: "Very happy international Women's day. With just two of my absolute favourite girls.
"Hoping to raise strong, independent, supportive and ultimately kind girls and boys in our family, who look after each other and equally contribute something great to this wonderful world."
Fans were quick to chime in and shower the Little Bird designer with compliments with one fan writing, "You really are a wonderful example of #womanhood happy #iwd"
Another follower picked up on the resemblance between Poppy and her celeb dad Jamie saying, "Looking so like dad on the left hand side!"
One commenter @bottletheworld said what we were all thinking, posting "Wow! Pops and Daisy are all so grown up! - lovely photo of you all"
Jamie and Jools share five children together alongside Poppy and Daisy including eight-year-old Petal Blossom, seven-year-old Buddy Bear and one-year-old River Rocket.
Jools also recently the cutest picture of her youngest son River calling him her 'Sweet Boy' as he sucked his thumb.
While it's undeniable that Jools and Jamie make some pretty cute and cool kids, the celeb chef previously told The Telegraph that his family is complete.
Speaking to the publication about whether he thought they were finished at five children, he responded " think so, yes. I think at 42 you're pushing your luck. I haven't got any more room in the car, so we'd have to buy a bus.
However he added, "But Jools would love me to say 'never say never.' She'd tell me not to rule it out."
The lady has spoken, Jamie.