Which 'Harry Potter' Actor Is Now A HUNKY Cage Fighter?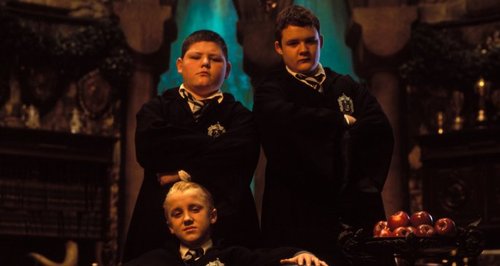 In an AMAZING transformation, the boy wizard from Slytherin has headed to the ring rather than the Ministry of Magic...
You may recognise the actor from his stint playing one half of Draco Malfoy's trusted team of sidekicks, in all nine 'Harry Potter' films, but nowadays, you're more likely to find Josh Herder wearing a mouth guard and boxing gloves than a cape.
"@caseyyclarke: @freyaodwyer how is this not gorg pic.twitter.com/tW14PQXZut" @papa_lazzarus look at You ! And Tom x

— Stacey (@ScottishStacey1) October 12, 2013
Despite playing the bumbling and somewhat nasty Slytherin member Gregory Goyle (left in the picture below) in the beloved movie franchise, the 28-year-old star has now gone on to achieve other things.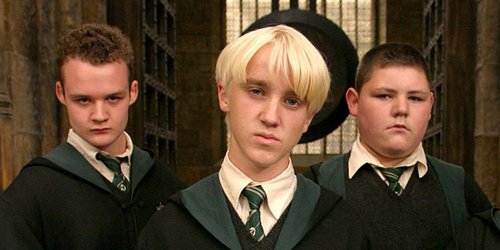 The young actor has had a bit of a career change and is now a mixed martial arts fighter.
However, he hasn't completely left acting behind: "I haven't fallen out of love with it, I still have an agent and still go for auditions. It's just a little bit like playing the lottery for a living.
"I don't see it so much as a career change, I am passionate about both acting and fighting."
Check out this incredible transformation:
April 24, 2016
PHWOAR!