Jude Law Will Meet JK Rowling To Discuss The 'Fantastic Beasts...' Sequel!
27 April 2017, 12:54 | Updated: 27 April 2017, 16:15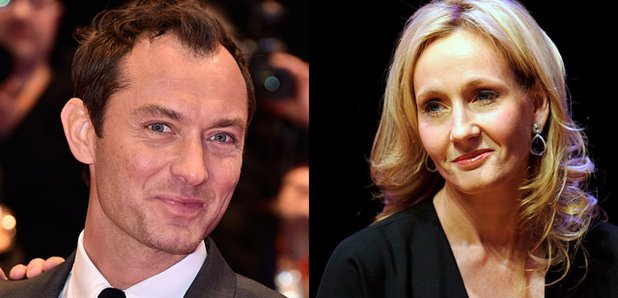 The actor and the author will discuss the role of Albus Dumbledore.
Well, this is exciting! It's been revealed that Jude Law plans to "meet J.K. Rowling" to discuss his role as Dumbledore in Fantastic Beasts and Where to Find Them 2. As if we weren't excited enough about the Harry Potter prequel!
The film is set in the 1920s and 44-year-old actor has been cast as the young version of Hogwarts headmaster Albus Dumbledore in the sequel to and has said that he wants to meet with the beloved Harry Potter author to talk about her "vision" for the character before he gets into costume.
As reported by BANG Showbiz, Jude said: "My first port of call I hope is to meet J.K. Rowling and to talk exactly about that and who [Dumbledore] is and who she wants him to be and learn a little bit more about her vision of this great man as a young man."
Jude was announced to play the wise character – who was played by the late Richard Harris and then later by Michael Gambon in the original film series – last month, after Fantastic Beasts and Where to Find Them director David Yates called him a "phenomenally talented actor." High praise indeed!
The filmmaker added: "I have long admired [Jude Law] and I'm looking forward to finally having the opportunity to work with him. I know he will brilliantly capture all the unexpected facets of Albus Dumbledore as J.K. Rowling reveals this very different time in his life."
Jude will appear alongside Eddie Redmayne, who plays lead role Newt Scamander, Johnny Depp as dark wizard Gellert Grindelwald, and Zoe Kravitz as Leta Lestrange.
This comes after the news that Newt is to have a brother in the new film. It's rumoured that War and Peace actor Callum Turner will take the role of Theseus Scamander. This is shaping up to be a fantastic movie!