Alan Parrish From Jumanji Looks Totally Different Now!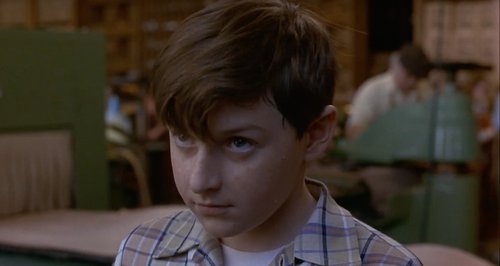 He may have played a junior Robin Williams in hit movie Jumanji, but Adam Hann-Byrd is well and truly grown up now!
Robin Williams, Kirsten Dunst and Bonnie Hunt wowed us when fantasy adventure movie, 'Jumanji, first hit cinemas in 1995, but it was the sorry state of young Alan Parrish, played by Adam Hann-Byrd, who pulled on the heartstrings.
Horribly bullied, stuck with rubbish parents and then sucked into a board game for decades...what a life!
Adam, who was 13-years-old in 'Jumanji', played young Alan Parrish brilliantly, but it's safe to say he's changed a bit in 21 years!
Sadly he didn't stick with acting, but he's developed a stellar careers as a writer, illustrator and children's book author.
Take a look at just how different he is now...
What are these strange things filled with paper? pic.twitter.com/p94sLkr9zq

— Adam Hann-Byrd (@BigManTate) 15 June 2016
Adam also starred in 'Little Man Tate' alongside American actress Jodie Foster, and 'The Ice Storm' with Sigourney Weaver, Tobey Maguire and Christina Ricci. Not bad for someone who hadn't yet reached their 15th birthday!
Greetings from a remote mountaintop in Costa Rica #OffTheGrid pic.twitter.com/pTo6DW31Qn

— Adam Hann-Byrd (@BigManTate) 13 March 2016
If you've never seen 'Jumanji' we demand you discover it as soon as possible! It's essentially the story of an evil, vindictive board game that tries to ruin lives...but somehow it's still funny, quirky and thoroughly entertaining.
Robin Williams is the star, so you just know it's going to be great...
Would you have recognised Adam? Let us know below...