Justin Bieber Slides Into Fitness Clerk's DMs Only To Be Publicly Rejected. OUCH!
12 August 2017, 13:09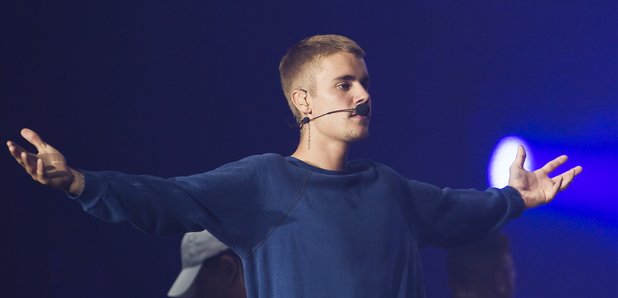 We can't belieb it!
We guess it's true what they say, you can't have at it all.
Or at least not for Justin Bieber, after the 'What Do You Mean?' singer's latest DM venture were put to an abrupt end when a gym coach publicly turned him down.
Welcome to our world, Justin.
Blonde haired Georgia based fitness enthusiast Jessica Gober caught the eye of the 23-year-old hitmaker in a video posed on Fitness On Broughton Instagram page, before deciding to take his curiosity into their inbox.
Did this actually just happen... lmao
Justin Bieber just messaged the gym that I work at and asked who I was hahahaha WTF pic.twitter.com/mktcdB1iDP

— Jessi (@jessicagober) August 9, 2017
Despite trying to play it (relatively) cool, the Bieb's superstar charms were no match for the health coach's boyfriend, despite her disbelief.
Not quite sure that's the response he was going for, Jessica.
I've got everything I need right here pic.twitter.com/mET9XXkM8d

— Jessi (@jessicagober) August 10, 2017
After posting a screenshot of Bieber's private message saying 'Who is that girl? In your latest post.', Jessica also tweeted several pictures of her and her beau captioning the cute snaps 'I've got everything I need right here'.
Ouch, now that's gotta hurt.
As if the rejection wasn't bad enough, the Fitness On Broughton page added a little more salt to the wound with a little shameless publicity, posting screen-grabs of news articles related to the Bieb's failed DM quest, captioning the post 'From working the front desk to working the front page'.
The Love Yourself singer previously took to Instagram for another reason, announcing the cancellation of his world tour in a lengthy heartfelt letter to his fans.
Keep your chin up Bieber, it happens to the best of us.