Karen Clifton Gives A BIG Hint Her And Kevin's Marriage Woes Could Be Over
16 January 2018, 16:59 | Updated: 10 October 2018, 16:28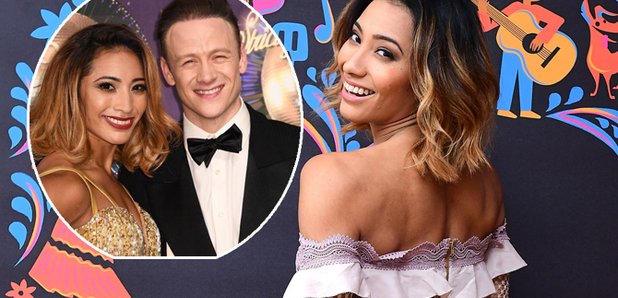 The Strictly Come Dancing pro looked in high spirits amid rumours that her marriage to partner Kevin was on the rocks.
Karen Clifton may have been plagued by split rumours over the past few months but the professional dancer gave a big hint that her marriage to Kevin could be on the road to recovery.
The brunette beauty was all smiles as she attended a special screening of Disney's new film Coco, wearing none other than what looked like her wedding band.
When Karen, who looked sensational in a Self Portrait dress, posed for the cameras and her blinging ring finger didn't go unnoticed as the decorative band on her ring finger glistened under the glare of the lights.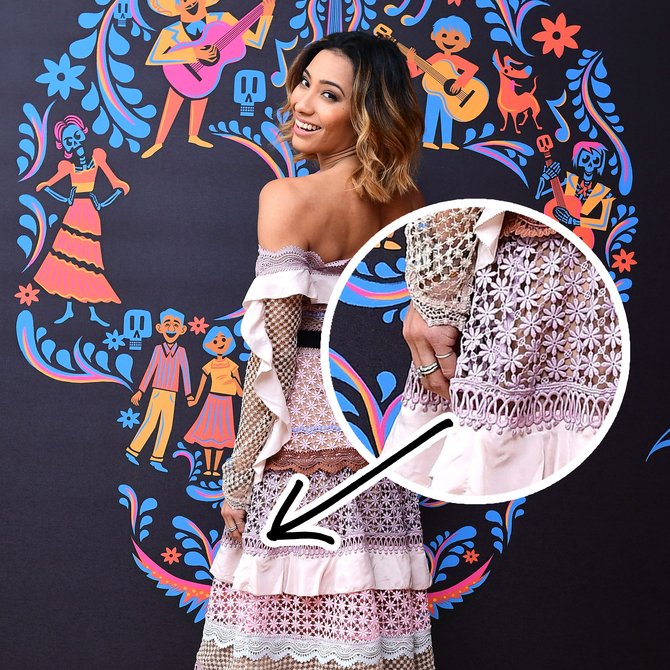 Her choice of accessory appeared to match Kevin, who was also spotted wearing his wedding band as he prepared to leave for the Strictly Come Dancing tour which begins on Friday.
The pair are due to go on their own tour later in 2018 but they have yet to confirm if the tour will go ahead following the rumours of a split.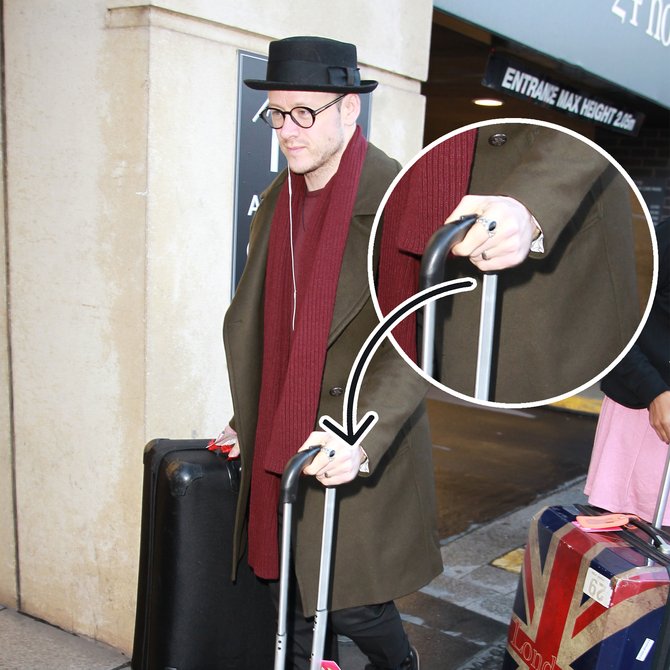 Karen appeared to allude to a rough patch when she posted a very personal statement on her Instagram in the New Year.
Could there still be hope for the couple? We spoke to a relationship expert who seems to think there is still a chance the pair could get their marriage back on track.
In order to get over their rough patch, Clinical Psycologist Francesca Washinton claims the couple would need to have serious action plan about how to overcome obstacles in future.
"Conversations about how to balance work life responsibilities and making sure if there are some issues they can be easily problem solved should they arise in the future," she says.
"It's important to have conversations about why they are both committed to the relationship and remind themselves why they fell in love in the first place. When there is betrayal in a relationship it is not just about apologising but understanding why it happened in the first place and moving on from there".