Kate Hudson announces surprise third pregnancy with the most adorable gender reveal video
7 April 2018, 10:28 | Updated: 7 April 2018, 10:30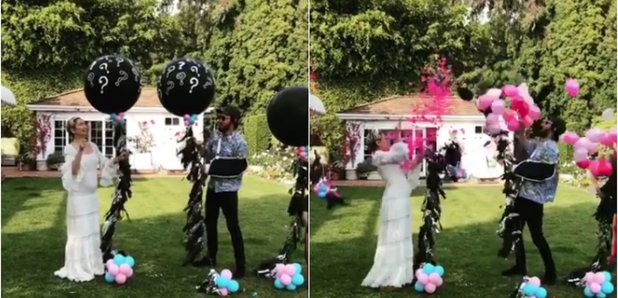 It's a girl!
Kate Hudson and her beau Danny Fujikawa finally let fans in on their secret - They're having a baby girl!
And the loved up couple couldn't look any more excited about it.
The 38-year-old announced the pregnancy of her third child to her 8.3 million Instagram followers, sharing that she is 'crazy excited' for the new addition to the family.
Showing off her growing baby bump under a floor length white gown, Hudson - daughter of acting legend Goldie Hawn - and partner Danny popped giant balloons filled with pink confetti to reveal that they're having a baby girl.
Explaining her absence from the spotlight Kate revealed: "SURPRISE!!! If you've wondered why I've been so absent on my social channels it's because I have never been more sick!
"It was the most sick first trimester of all my children. Boomerangs have made me nauseous, Superzoom is an easy way to have my head in the toilet, food instagrams make me queezy and thinking too much about insta stories made me even more exhausted than I already had been."
But the Bride Wars star is back on the gram in full force and 'rediscovering the joys of insta/snap.'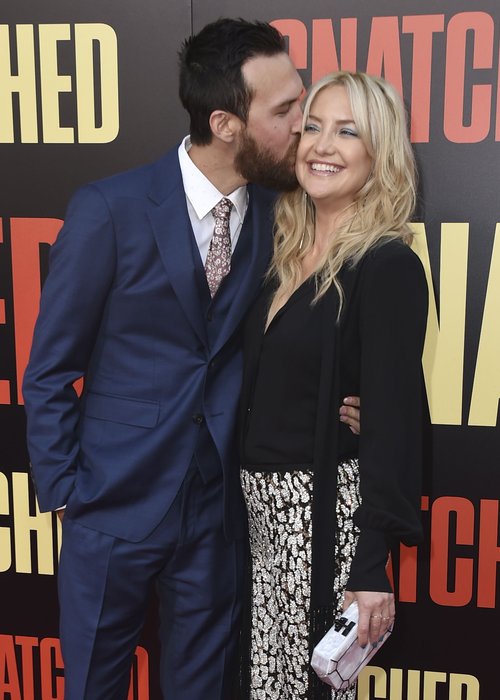 She continued, "We have been trying to keep this pregnancy under the radar for as long as possible but I'm a poppin now! And it's too darn challenging to hide, and frankly hiding is more exhausting then just coming out with it!"
Hudson and Fujikawa debuted their relationship back in May 2017 when the couple took to the red carpet of Goldie Hawn's movie Snatched.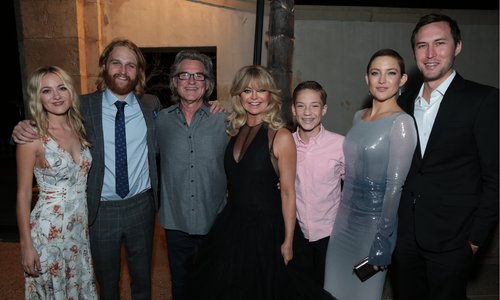 Although their baby girl will be the couple's first child together, Hudson also has two boys Ryder, 14 and Bingham 6, from a previous relationship.
Kate, the boys and Danny are all excited for their new family member with Kate adding, "My kids, Danny, myself and the entire family are crazy excited! A little girl on the way"
Congratulations!