Kate Hudson's Brother Responds To THOSE Brad Pitt Romance Rumours In The Funniest Way Possible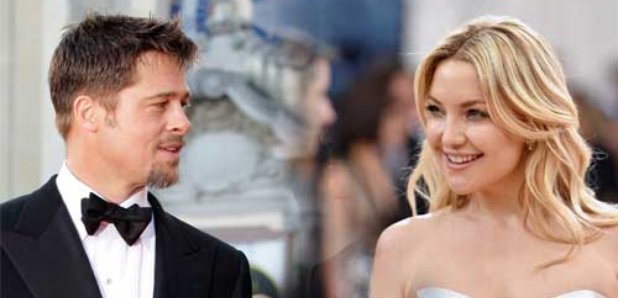 When Oliver Hudson read that his sister was supposedly dating Hollywood's most sought after bachelor, he has only one thing to say...
We've all heard the rumours. The gorgeous blonde actress Kate Hudson is dating newly single Brad Pitt. Right.
Not that we believed such ridiculous rumours for a second, but just in case anyone had fallen for the tabloid gossip, Kate's brother was luckily on hand to clear things up for us all.
When Oliver Hudson caught sight of a magazine cover on the local stands, he decided to have a bit of his own fun and go along with the joke.
Posting a picture of the cover to his Instagram, he went to town on the caption:
"Yeah and it's been hell!! He's messy! He drinks out of the carton and leaves the door open when he's taking a dump!! And this is when he's at MY house!!!
He's already calling me brother and has driven a wedge between myself and my real brother Wyatt who now won't speak to me... he insists my kids call him uncle B and lost my youngest at the Santa Monica pier for 2 days... thank goodness for amber alert... my mom's overtly flirting with him! She's wearing these little nighties around the house now?! But ALL DAY!! Like at 3pm!
And Pa just keeps saying "All right!! It's Brad Pitt!!" Anyway not going well... so BP... it's time to move out man... I need my life back dog... we thank you... oh and I found your medical bracelet so I'll get that back to you... ok...
Looks like the last laugh is from Oliver then, sorry Star magazine...