You Won't Believe How GORGEOUS Kate and Leo's Baby Would Have Been!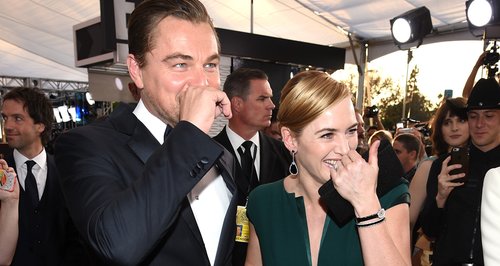 Okay, so we know the Titanic co-stars could never be together in real life (mainly because Kate's actually a married mother of three) but we can still dream right?
Seeing Kate and Leo together will always pull our heart strings.
It's fair to say true 'Titanic' fans have always secretly hoped life would imitate art and the pair would fall madly in love - mainly because that unscrupulous director (James Cameron we're looking at you!) deprived us all of a happily ever after when Jack drowned at the end of the film leaving Rose to live on.
*CRIES*
Well the heart goes on, as Celine Dion would say, and of course Kate married and became the proud mother of three children whilst Leo has been, erm, playing the field ever since.
Although Kate and Leo's relationship has blossomed into a beautiful friendship, we still can't help thinking what beautiful children they would have made together.
So, we've taken matters into our own hands, and with the help of a little help from MorphThing.com we've decided to re-write history.
We give you baby KLEO!
The fictional baby shares Kate's blonde hair and doe-eyes, which are in a steely shade of blue just like Leo's.
How cute! We'll keep dreaming shall we?