Kate Wright reveals she's looking after Rio's kids while he's at the World Cup
20 June 2018, 08:07 | Updated: 27 February 2019, 11:35
The former TOWIE star is in step-mum mode as cares for Rio's three children while he's away working in Russia.
Kate Wright has been left holding the fort while her boyfriend is in Russia at the World Cup - and it sounds manic.
The 27-year-old is doing the school run, helping with homework and cooking dinner for Lorenz, 11, Tate, nine, and Tia, six, after moving in with the widowed football pundit last year.
Speaking about coping without Rio, Kate said: "I'm with the kids on my own and obviously we miss him but we're having a nice time just us four as well."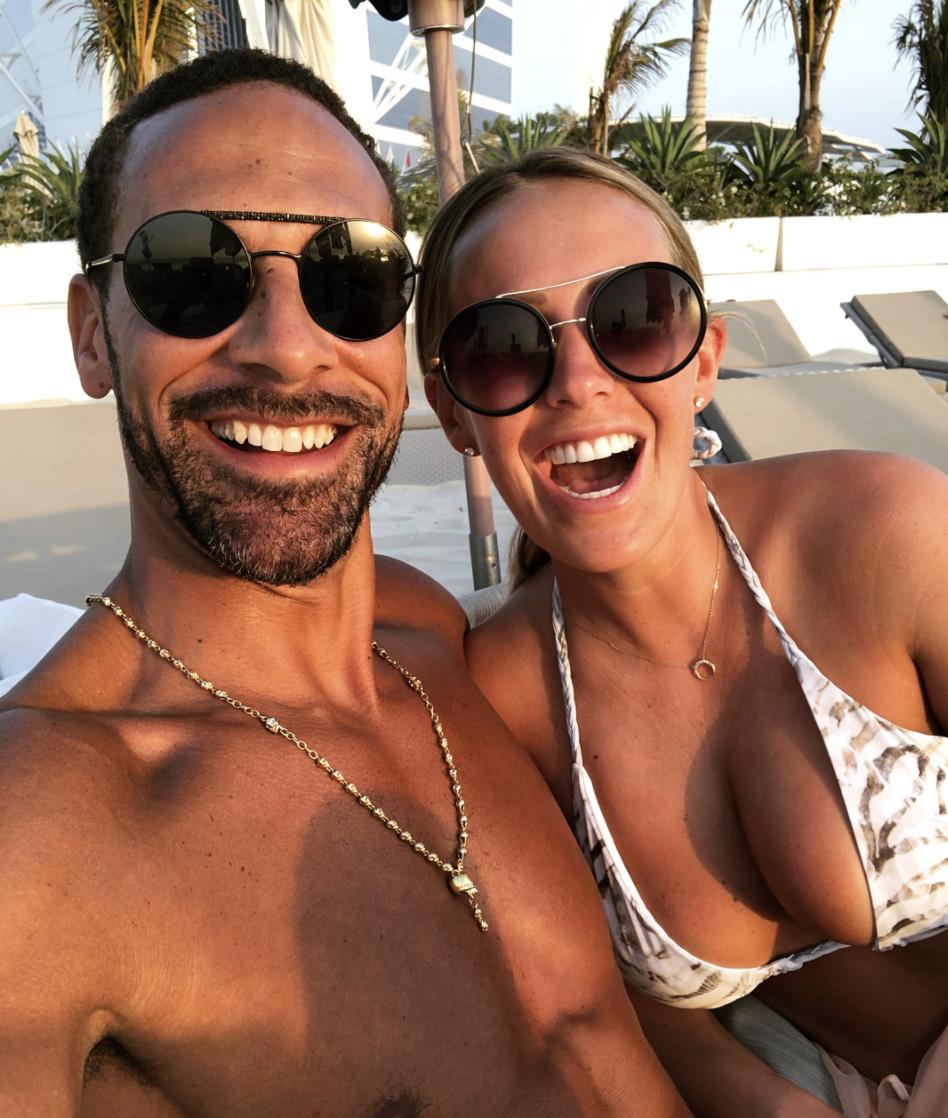 Kate admitted life as a step-mum can be "challenging" at times, but said she would not change it for the world.
"It is challenging but it's just as amazing," she told Mail Online. "It was always going to be a hard job.
"It was never going to be easy, but I love it and I couldn't imagine life without the three children."
Kate famously quit ITVBE reality show, The Only Way Is Essex, shortly after she started dating Rio but claims she decided to leave the reality show in a bid to do right by the children.
She explained: "I think it was the right decision to leave the spotlight when I came into the family.
"I don't think it would have been right on the children, as I had to get to know the kids.
"Everyone thinks I'm crazy, even my mum was like, 'You're mad!' But I had two choices. I was in this world of drama and in the public eye.
"Then I met Rio, he had children who lost their mum, they didn't have a woman in their lives. Someone needs to be at home and give them love."
Kate and Rio have been dating for over a year now, with Kate moving last year.
Detailing their shared passion for working out, Kate claims being fit is how they all bond together as a family.
"We enjoy working out together and keeping fit. I think we're quite a fit family and I think the kids are into their fitness and me and Rio are into our fitness.
"I've always gone to the gym since I was in school and I do like keeping fit for myself but I do feel like there is a pressure in the industry with Instagram.
"You feel you always need to look amazing but it's not reality. I do like to keep fit but like everyone else I do have my off days, but I'm not fussed about it at the weekend."