Katie Piper Announces The Birth Of Her Second Daughter With ADORABLE Instagram Post
16 December 2017, 11:21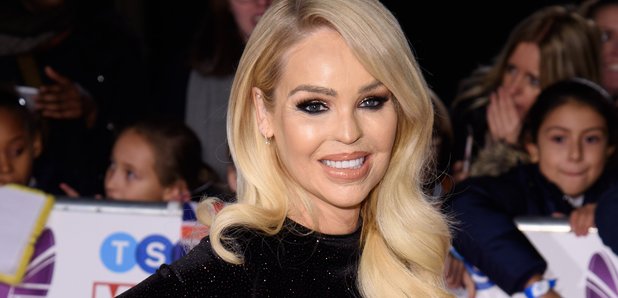 Katie Piper and husband Richard James Sutton welcome their second child into the world.
TV presenter and activist Katie Piper has announced the arrival of a beautiful baby girl with husband Richard James Sutton in the most adorable Instagram post.
The 34-year-old gave fans a sneak peak of her new bundle of joy by sharing a picture of her newborn's small hand in hers, captioning the picture, 'We've been blessed with the safe arrival of a baby girl. Our family is now complete'.
Katie announced her pregnancy back in June earlier this year on Father's Day, after a year and half of trying for a second child.
The couple already share 3-year-old Belle Elizabeth together who was said to be very excited at the thought of having a baby sister.
Speaking to Hello! magazine earlier this year, Katie said, "This morning, when I was getting dressed, Belle came over and kissed my tummy,"
Continuing she said, "I asked what she thinks I'm having and she said, 'A girl, like me'".
Guess Belle knows what she's talking about.
Katie and Richard married back in 2015 after Katie gave birth to their first daughter Belle in 2014. The name of their second daughter has yet to be announced.
Congratulations, Katie and Richard!