Katie Price fears for son Harvey, 16, as his weight hits 22 stone
10 July 2018, 12:29 | Updated: 10 October 2018, 16:28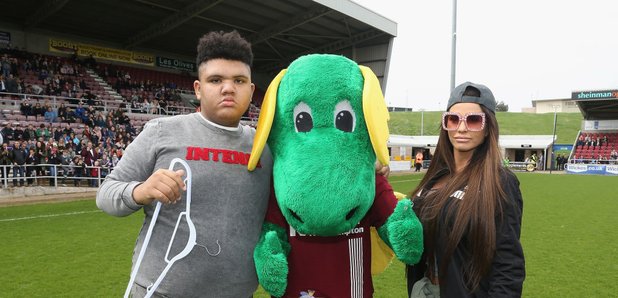 The mother-of-five has revealed her fears for her eldest son, whose heart is under great strain because of his 22 stone bulk.
Katie Price has roped in her new toyboy to help her teenage son lose weight - admitting she fears he will DIE if he doesn't change his lifestyle.
The mum-of-five, 40, is terrified she could lose the 16-year-old to heart disease unless drastic action is taken to get him to slim down.
Speaking ahead of her new reality show, My Crazy Life, Katie explained: "Harvey has had to start training.
"He weighs over 22 stone now. If you look at all of my kids we all eat the same, we're all the same, but he's got medical problems.
"And if he doesn't sort it out he will die, we've been told, because of his heart.
"So at the moment we are really trying to sort out his health."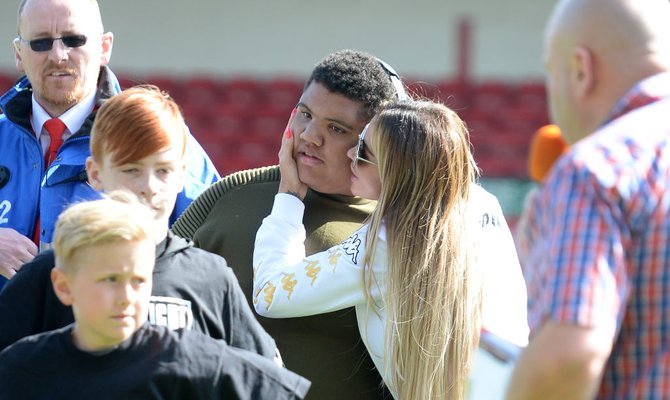 Harvey, whose dad is footballer Dwight Yorke, constantly feels hungry due to Prader-Willi syndrome, a condition that makes him hungry all the time.
He also has autism and is partially sighted.
Katie, who split from third husband Kieran Hayler, 31, last month, met her new boyfriend Kris on a night out with former Love Island star Rykard Jenkins.
But she says it was Harvey's weight struggles that brought them together.
She said:"That's how I got in touch with Kris because he's a weight loss specialist, not just a personal trainer.
"And obviously somebody who's going to give my son attention like that when nobody's ever given him
that.
"Seeing the smile on his face – course it's attractive."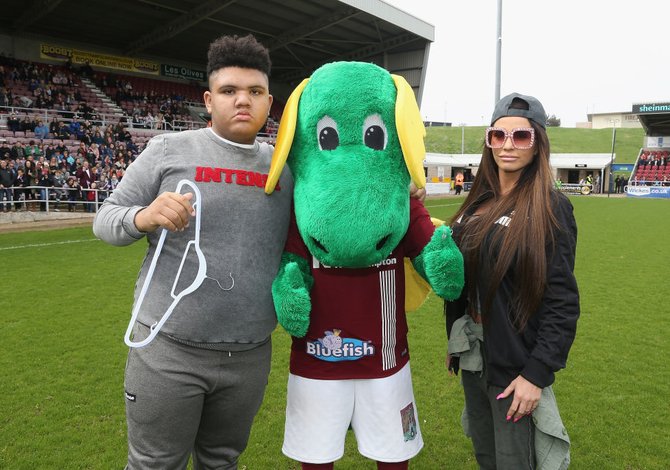 The sharp-tongued glamour model also took a swipe at her exes, including Kieran, who she claims never used his personal training experience to help aid Harvey's weight loss.
She quipped: "Kieran was a personal trainer before and not once did he try and train Harvey.
"But for me, if you think about all the men that have come into Harvey's life, they are there but then as soon as they go they don't want to know him.
"Kris is helping Harvey and of course I like that. He's just very level headed and I think he's definitely come into my life at the right time."
The news comes after Katie revealed she has hit "rock bottom" following the breakdown of her marriage.
She told the Mirror: "These past few months it's like there is someone out there trying to destroy me and put me down as much as they can.
"I couldn't have hit rock bottom any more than I have."