Katie Price accuses Peter Andre and Kieran Hayler of 'trying to destroy' her
7 September 2018, 11:00 | Updated: 19 October 2018, 11:54
The glamour model tweeted and deleted a rant aimed at two of her exes days after it was claimed she missed her kids' first days back at school.
Katie Price has accused two of her ex-husbands of "trying to destroy" her - days after she was criticised for missing her kids' first days of school.
The glamour model, 40, took to Twitter to seemingly hit back at reports that she was uncontactable earlier this week when her children - aged between 4 and 13 - returned to class after the summer holidays.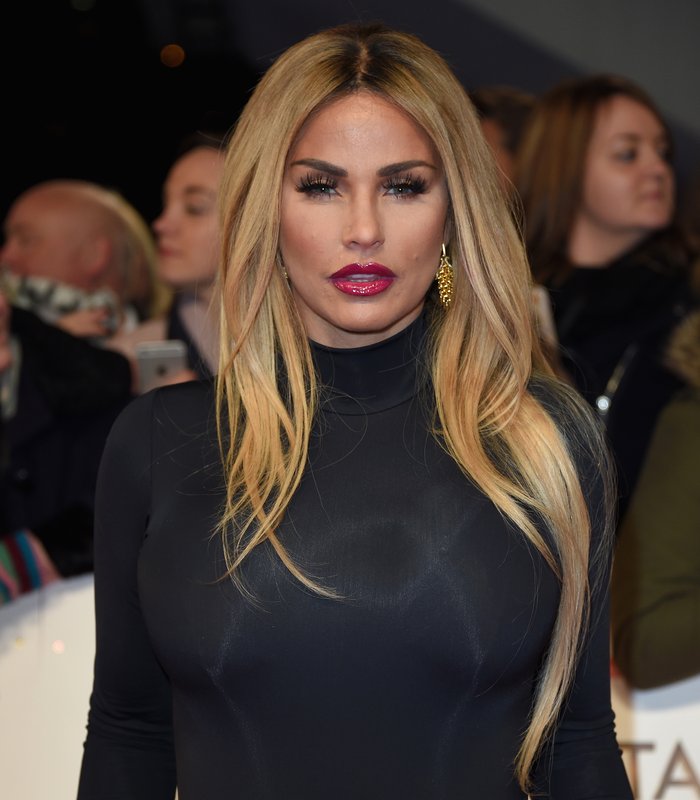 Katie Price hit out at two of her exes and accused them of using their kids as a weapon against her (Image: Getty)
In a series of tweets that have since been deleted, she wrote: "I'm sick to death of reading untrue stories and don't feel I have to justify myself every time but this is proof I spoke to my children first day off [sic] school.
"I wish my 2 ex-husbands would stop being pals and trying to both destroy me in every way and now using the children, it's sad cruel and pathetic LEAVE ME ALONE."
While Katie didn't name 45-year-old Peter or Kieran, 31, in the tweets, she doesn't have any children with her other ex-husband, cage fighter Alex Reid.
Katie's outburst comes days after The Sun reported that ex-husband number one Peter Andre, 45, was "upset" that she didn't contact their children Junior, 13, and Princess, 11, after returning home from a holiday with her new tomboy, Alex Addison, 25.
A source told the paper: "Peter is upset. It's devastating for him, he's upset for the kids that it has to be this way.
"He wanted everything to be perfect on their first day. He's let down for them. "He's just sad for them that they didn't get a call from their mum on the big day."
Pete shared a clip of himself crying as he dropped his two eldest off at the gates, proudly telling fans that Junior was starting a drama scholarship, and it was Princess' first day of high school.
View this post on Instagram
Similarly, Kieran shared a photo of Bunny, 4, and Jett, 5, in their school uniforms, adding that he too was in tears as they reached this childhood milestone.
He wrote: "Back to school!!!! So proud of my 2 gorgeous children, both brave and looking forward to their school year.
"Bunny's first day and so proud of jett being there to support her as she went into her classroom.
"Not going to lie I was close to tears as I am sure many parents will be as they send their little one in for the first day of school."
The last few weeks has been tough for Katie, who is on the cusp of going bankrupt and also facing the prospect of her mum dying from a rare lung disease.