Katie Price Fans Split Over Star's Music Comeback
17 June 2017, 12:50 | Updated: 19 June 2017, 10:18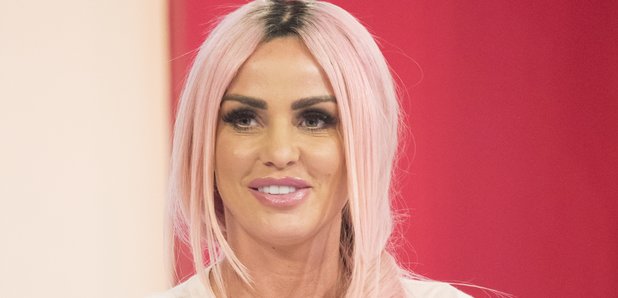 The reality star & former model is picking up the mic once more...but what do the fans think?
Remember her Disney-inspired duet with former husband Peter Andre covering the Aladdin fave 'A Whole New World'...
And entering the Eurovision Song Contest back in 2005...
Well now Katie price is back with a new sound AND new single, ready to tackle the world of music once more with her new single 'I Got You'.
Rumours circulated around the Loose Women presenter's music comeback earlier this year, but the star finally confirmed her return with a teaser of her new single on Instagram.
Thrilled to be sharing her new material with her fans, the star wrote 'So excited for you to hear my new single'
But what did the fans make of her new single?
Some were more than impressed...
I've literally had it on repeat in my car allday yesterday this is gonna be a big hit when they hear the full version x

— craig scottt (@craigscott21) June 2, 2017
Sounds amazing! I LOVE IT #GoPricey!!

— KatiePrice's #1Fan (@MissKatieHunter) June 2, 2017
Wooo sounds fab Katiexxx

— Julie Rushton (@5julierushton) June 2, 2017
Others...Not so much
but you've more kids than vocal cords I'm afraid ..

— Kev Lamb (@lambykev) June 2, 2017
Just why........

— Juliette Julz (@julesywoolsey) June 3, 2017
Poor katie. Shes spent an absolute fortune payin for some1 discreet to autotune her to sound below average. Soz this is dire

— rob roy (@aidensky) June 3, 2017
While some stayed relatively neutral
People will love it people will hate it but doing what you love is the most important thing

— Stacey doughty (@Staceydoughty1) June 2, 2017
Katie's new single 'I Got You' is due to be released on the 30th June 2017. But the real question is...what do you make of the track?