Katya Jones and husband Neil Jones: Strictly Come Dancing couple's marriage revealed following scandal
8 October 2018, 16:53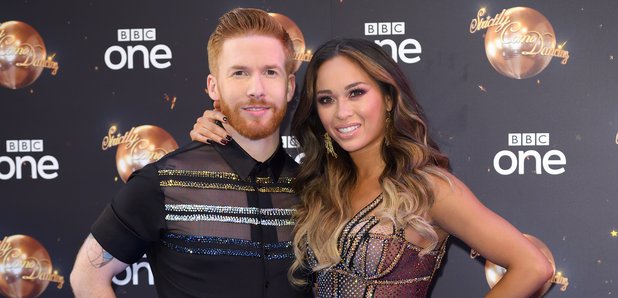 Strictly Come Dancing champion Katya Jones is married to fellow pro Neil Jones and is currently dealing with the Strictly curse following her kiss with Seann Walsh.
The Strictly Come Dancing curse has reared its ugly yet again and Neil Jones and Katya Jones have become the latest couple to be rocked by cheating claims.
Katya, who has been married to fellow Strictly Come Dancing star Neil for five years, was sensationally pictured sharing a steamy kiss with comedian Seann Walsh last Wednesday.
The Russian professional dancer has since apologised for her actions on Twitter, dismissing their passionate embrace as a drunken mistake and insisted she still loves her husband.
Meanwhile, Seann's longterm girlfriend, actress Rebecca Humphries, has hinted that she will dump the comedian after liking a series of tweets on Twitter.
So how did Katya and Neil Jones meet? And how long have they been together? Here's all we know bout the romance that saw them marry in 2013.
How did Katya and Neil meet?
The loved-up couple met by chance in Blackpool for a dance tournament.
Katya was due to travel to the UK from native Russia with her partner but a sudden break-up saw her come to the UK with her mum and without anyone to dance with.
Katya has since explained: "When I split with my partner, we already had a trip booked to dance at Blackpool.
"So I decided to go anyway. I went with my Mum. I actually did not plan any try-outs as nobody really knew who I was.
They were partnered up by an English dancing coach and found they had chemistry both on and off the dance floor.
View this post on Instagram
When did Neil and Katya Jones marry?
The talented dancers made their vows in 2013 with Katya's Russian relatives travelling to London for the occasion.
In 2018 they celebrated their fifth wedding anniversary with a romantic getaway to Cuba.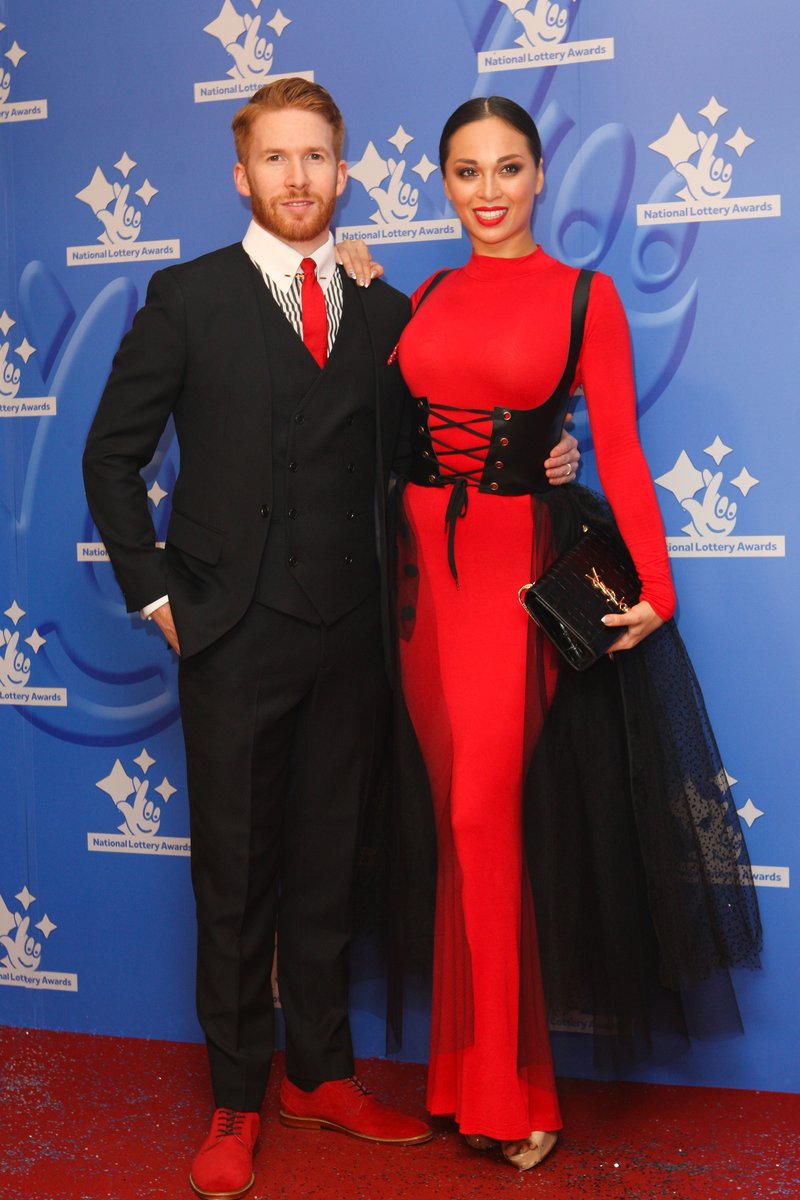 Katya and Neil have become red carpet regulars since their Strictly debut in 2016 (Credit - GETTY)
Do Katya and Neil Jones have children?
The loved-up pair are currently focusing on Strictly, and are yet to have any children together - but have admitted babies are "in the near future" for them.
Katya told
OK! Magazine
about their baby plans: "We want to do a tour for our own show, which rules next year out, and we'd love to do more Strictly."
She added: "It is in the very near future, but I don't want to plan."
Who have Katya and Neil danced with on Strictly Come Dancing?
Katya has found huge success on Strictly Come Dancing since her 2016 debut.
Despite only making it to sixth position with Ed Balls, the pair delivered some of the most memorable routines in Strictly history.
Katya went one further in 2017 by lifting the trophy after winning with actor Joe McFadden. 2018 sees her partnered with comedian Seann Walsh.
Neil has somehow never been partnered with a celebrity on Strictly Come Dancing - instead, he participates on the group dances and serves as an emergency backup if any of the male professional's can't perform.
How did Neil respond to Katya's kiss with Seann Walsh?
Neil appeared to ignore any reference to the cheating scandal as he took to Twitter to praise his wife's routine with Seann Walsh.
Meanwhile, Katya issued a grovelling apology on Twitter claiming that she still loved her husband.
"I'm so sorry about any offence or hurt I may have caused with my actions," she said.
"I wasn't thinking and it was a one-off mistake after some drinks. I love my husband and we are very happy together, this is not a reflection on our relationship."
Infuriated fans didn't appear to let the pair off the hook, with some even demanding Sean and Katya quit the show.