Keith Duffy Says Westlife Star Kian Egan Is Envious Of Boyzlife Reunion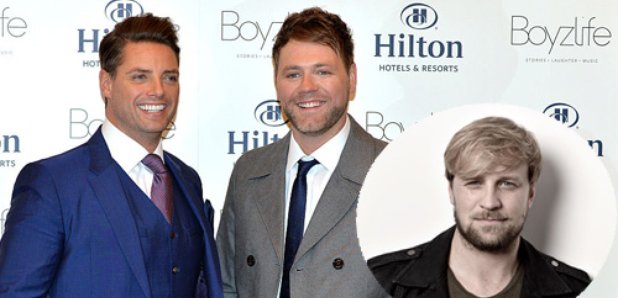 EXCLUSIVE: Keith Duffy has hit back at Kian Egan after the Westlife star criticised his double act with Brian McFadden.
Keith Duffy thinks Kian Egan is a "little jealous" of Boyzlife.
The Irish hunk, who made his way to fame as one fifth of Boyzone, teamed up with former Westlife star Brian McFadden to create their very own tour under the name Boyzlife but it was quickly slammed by Brian's old bandmate.
The pop veterans are set to tour Hilton hotels across the U.K playing both old and new hits from throughout their careers, and while fans are ecstatic about the idea, Kian spoke out to say he found the boyband mash-up "really aggravating."
Keith Duffy (Boyzone) and Brian McFadden (Westlife) have joined forces for a tour. Picture: Getty
Now Keith has defended his partnership with Brian McFadden, claiming the fans are loving the tour and Kian's comments may have stemmed from envy over the success Boyzlife are currently enjoying.
Speaking to Heart about Brian's former bandmate, Keith said: "You know, if it was me standing back looking in and I was watching someone from my band and a person from another very successful band coming together to sing the songs that I had sang on a sell out a tour – you have to be honest, there is going to be a little bit of envy there."
"When you've had that experience of being on stage and having that kind of success, you really crave it when you're not doing it anymore.
"Even if it is a small stage and not the big stadiums that Westlife used to do, you still want to be a part of it. So I think there was a little bit of envy. So, Kian voiced his opinion and it got heard too loud."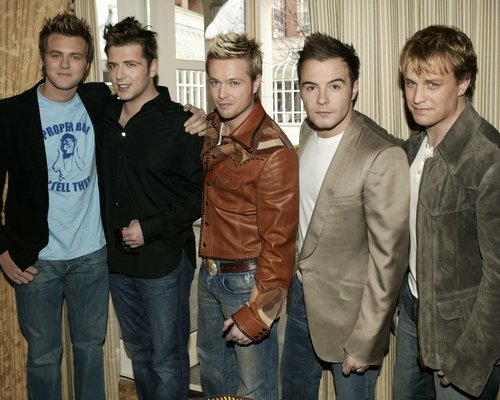 Brian McFadden with former Westlife members, Markus Feehily, Nicky Byrne, Shane Filan and Kian Egan.
Asked whether Kian has reached out since making the scathing comments last year, Keith added: "We haven't heard from him."
Meanwhile, Keith, who is set to go on tour with Boyzone next year, insists the days of boyband feuds are well behind them and being a twosome has resulted in much fewer disagreements.
He mused: "When you're younger you know how to push people's buttons. Especially when you're working in such a close proximity, it's a real rollercoaster and you're tired, emotions can get the better of you.
"Now, both of us listen to each others opinion and it's a constructive process."
Brian, who sensationally left Westlife in 2004 after four years, added: "I don't think I've ever had a disagreement on the creative side of things.
"I think we're older now too and we've been in this business for years so we just know how to get on with things. We agree on pretty much everything, it just works."
Good on ya, boys!