Keith Lemon Wants To End THAT Craig David Feud With A Bang Tidy Roast
29 March 2017, 16:12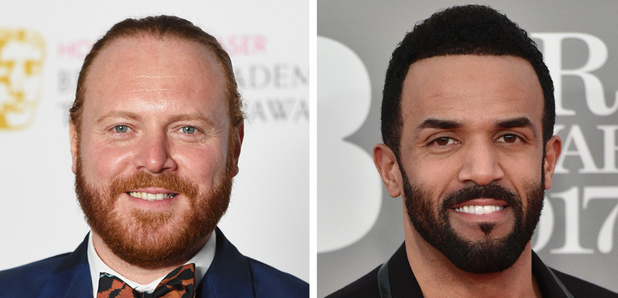 The 'Celebrity Juice' host answered some of his most Googled questions, but there was one that everybody has been dying to know.
Keith Lemon wants to smooth over his long-running feud with Craig David by inviting him over for dinner.
The hilarious 'Celebrity Juice' host sat down with heart.co.uk, where he answered all of the most Googled questions surrounding his name, and of course, talk turned towards his frosty relationship with Craig David.
Tension grew between the pair due to the comedian's cheeky impressions of the R&B singer on 'Bo Selecta', but now Keith wants to smooth things over with a "bang tidy" roast dinner with all the trimmings.
Keith jokingly shot down any "beef" with Craig and insisted he wanted to have the singer round for tea.
Meanwhile, Keith answered some of our most burning questions like who he would snog, marry or avoid out of Holly Willoughby, Fearne Cotton and Kelly Brook, and whether that bandage is hiding a mischievous tattoo.
Earlier, Keith popped in to see Emma Bunton with a little surprise up his sleeve... 4 other Keiths! All Emma had to do was find the real one. It was tough!