Keith Lemon Tries So Hard To Be Holly Willoughby In This Hilarious Photo!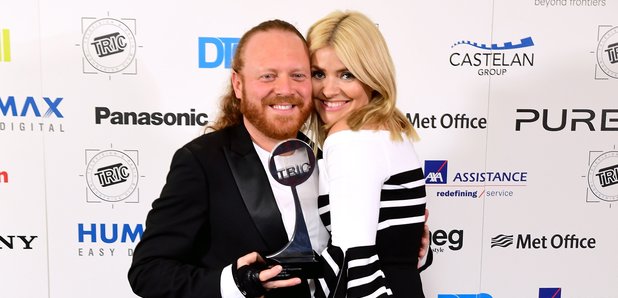 The cheeky Celebrity Juice comedian mocked his co-star Holly's This Morning outfit Instagram posts.
Keith Lemon and Holly Willoughby's banter on Celebrity Juice is one of our favourite things about the show – even though Keith can get a tad TOO cheeky.
But his latest jibe at the blonde presenter made us giggle quite a lot.
We LOVE Holly's daily outfit updates on Instagram which often see her pose against a white wall in the ITV studios before going on air for This Morning.
And Keith couldn't resist but copy her and do his own 'outfit of the day' post!
He captioned the photo "Style icons!" and we can't argue with that.
They both have pretty recognisable looks with Holly's blonde locks and Keith's ginger ponytail – he's definitely got a distinctive style!
We love this and think Keith should update us on what he's wearing every day!