WATCH: Keith Lemon And Paddy McGuinness HILARIOUSLY Recreate Dirty Dancing
8 May 2017, 11:41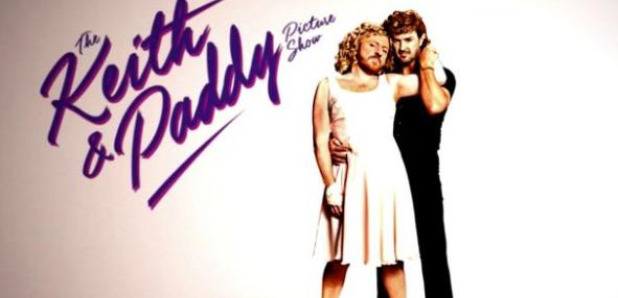 You won't believe the size of Keith's watermelon in this clip from 'The Keith And Paddy Picture Show'.
We've all been excited about The Keith and Paddy Picture Show, the hilarious collaboration between Paddy McGuiness and Keith Lemon, which sees the chucklesome duo spoof various smash-hit Hollywood movies.
The sketch show, which began on Saturday night (May 6), features celebrity guests who help the funnymen pull of their cheeky skits. Saturday night saw the proceedings kick off with a real bang, as Keith and Paddy roped in Larry Lamb , Jessica Hynes and Kimberly Wyatt in an episode that poked fun at 1980s favourite Dirty Dancing.
Doctor Who actor John Barrowman even turned up to teach them the dance moves. Talk about star power!
The pair recreated the infamous scene where Baby (Jennifer Grey) meets Johnny (Patrick Swayze) for the very first time. If you cast your mind back to the movie, you'll remember that Baby is carrying a watermelon when she sets eyes on Johnny, who beckons her over for a dance.
In The Keith and Paddy Picture Show, Keith played a bearded Baby, while Paddy took on the role of hunky Johnny. Paddy has revealed all about his preparation for the role. The Take Me Out star said: "I watched the film and I studied him closely and I noticed he shakes his head a lot." The likeness was uncanny!
Of course, unpredictable Keith Lemon was rather less faithful to the original portrayal of the character, as he carried a comically oversized watermelon in the sketch. You just can't take him anywhere!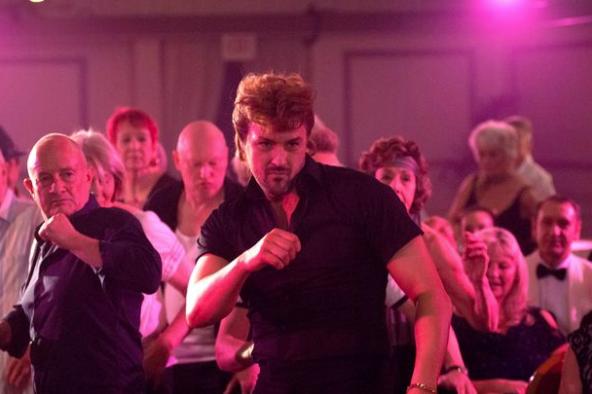 If all this rings a bell, it's perhaps because the two telly favourites performed the infamous "lift" – the scene in which Johnny hold Baby over his head as part of their dance routine – for charity way back in 2009.
These viewers thoroughly enjoyed the weekend's sketch. In fact, you might say they had the time of their lives…
Lisha is all cry-laughing emoji
Just finally just go round to watching the keith and paddy picture show I'm crying with laughter @lemontwittor @PaddyMcGuinness keep it up

— lisha (@mummylish90) May 8, 2017
Chris is reliving the LOLs
So enjoyed watching @lemontwittor and @PaddyMcGuinness picture show last night. I re-watched it again tonight. #DirtyDancing #KeithAndPaddy pic.twitter.com/lshNYfU3hl

— Chris Grigg (@Chris_Grigg1987) May 7, 2017
Joanna doesn't know whether to laugh or cringe
Just watched The Keith and Paddy Picture Show sooo funny and cringy at the same time!!! Loved it @lemontwittor @PaddyMcGuinness

— Joanna Head (@JoannaHead14) May 7, 2017
Kev is counting down the days
That Keith And Paddy Picture Show was brilliant, cant wait for the next one.

— Kev (@KevBlank9) May 7, 2017
Wayne is laughing so much he needs a doctor. Stat!
Watching
Keith and paddy's
Picture show

I'm in stitches #KeithAndPaddyPictureShow brilliant

— wayne evans (@wayne23evans) May 7, 2017
Tracey had a fun, if unproductive, evening
Just watching Keith and paddy picture show while ironing.... needless to say, not much ironing done!! Totally hilarious

— Tracey Kaya (@TraceyKaya1) May 7, 2017
We'll certainly be watching to see what else Paddy and Keith get up to, as future episodes will see them spoof Star Wars and Ghostbusters, among other classics. As Paddy would say: let the comedians... see the movies!