Keith Lemon spills the beans on Paddy and Nicole Appleton's 'date night'
22 March 2018, 11:59 | Updated: 19 October 2018, 17:33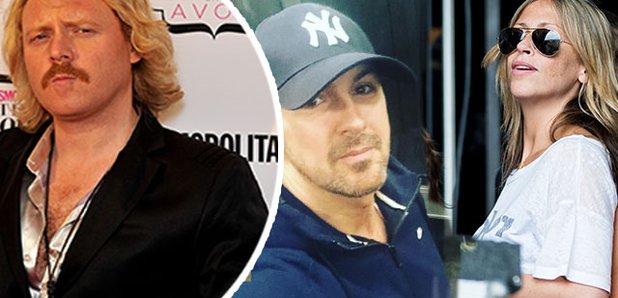 Keith Lemon speaks out about good mate, Paddy McGuinness' rumoured romance.
Keith Lemon has set the record straight on Paddy McGuinness and Christine's marriage woes.
Despite recent reports that Paddy has been unfaithful after being spotted out with former All Saints singer, Nicole Appleton, Keith has that all is "cool" between Paddy and Christine.
Talking to the Metro, The Celebrity Juice star explained: "As for Paddy's personal life, I guess I'm not supposed to talk about it so better not do… I know everything's cool at home,"
He then went on to explain exactly what went down on Paddy and Nicole's supposed date, adding:
"That's probably as much as I can give out. Actually, I will say something, he didn't have a date with Nicole Appleton, because I was there too!"
Following the cheating rumours, it has been revealed that Christine has joined the cast of The Real Housewives Of Cheshire.
A source from The Sun explained: "She has been through a tough time since feeling betrayed by Paddy and is looking forward to having a new focus."
The pair, who share three kids together and have been married since 2011, have however put on a united front, following the rumours.
Fingers crossed, it's all just hearsay and the pair are as "cool" as Keith says they are!
Watch more: