Kelly Rowland Sings To The REAL Destiny's Child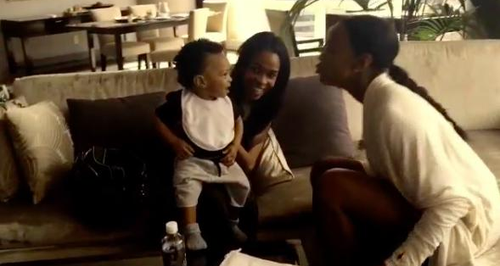 We reckon that Titan is one lucky baby!
They were easily one of the COOLEST girl bands of all time and despite fallouts and break-ups, Michelle Williams, Kelly Rowland and Beyoncé certainly proved themselves 'Survivors'.
But it's this Instagram video post that will have you going aaaaw. Former band members Kelly and Michelle are singing (in perfect harmony of course) to Titan, Kelly's 10-month-old son.
"Hi Titan, I love you, babe!" they sing.
Kelly encouraged her Instagram fans make their own #TITANSsong videos.
As a giggling Titan sits on Michelle's lap, we're convinced the little man has no idea how lucky he is!