Kerry Katona's fury as she is BANNED from 'Atomic Kitten anniversary'
3 May 2018, 11:25 | Updated: 21 February 2019, 12:24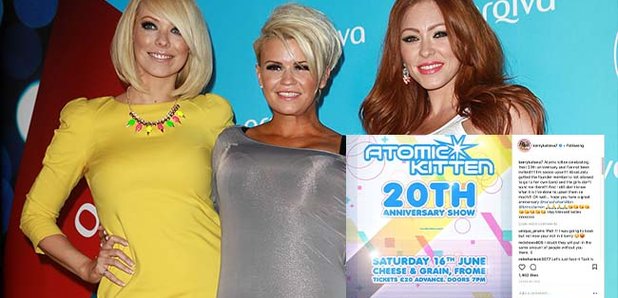 It's been twenty years since the girlband formed, but the 'founding member' isn't going to part of the celebrations.
Kerry took to Instagram to publicly ask former bandmates Liz McClarnon, 37, and Natasha Hamilton, 35, why she had been snubbed.
The 37-year-old raged: "Atomic kitten celebrating their 20th anniversary and I've not been invited!!!! I'm soooo upset!!!
"Absolutely gutted the founder member is not allowed to go to her own band and the girls don't want me there!!!
"And I still don't know what it is I've done to upset them so much!!! Oh well... hope you have a great anniversary @natashahamilton @lizmcclarnon stay blessed ladies xxxxxxxx."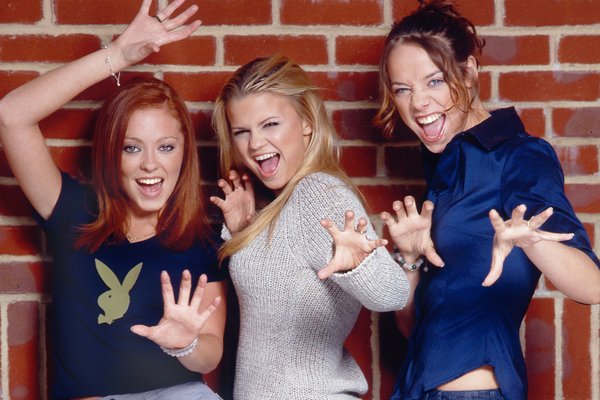 Natasha Hamilton, Kerry Katona and Liz McClarnon in the original Atomic Kitten line-up (Image: Getty)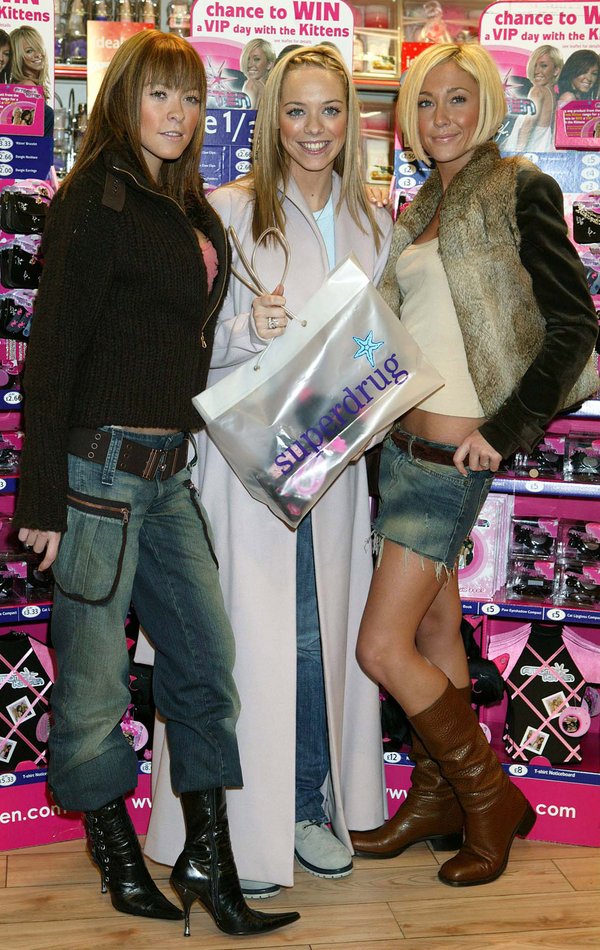 Kerry was replaced by Jenny Frost (right) when she quit the band to start a family (Image: Getty)
Kerry's loyal fans were furious, with one commenting: "Let them live in the past! You have everything you need and so much more! Atomic Kitten without you??? It's actually laughable!"
Another said: "Maybe it's because your better looking than them and they wish they was you."
Atomic Kitten's line-up has chopped and changed over the years, with rumours of in-fighting and feuds causing friction in the group.
Mum-of-five Kerry was in the band from 1998 to 2001, enjoying chart success with Right Now and See Ya.
The band enjoyed further success after Kerry quit the band to have a baby and was replaced by Jenny Frost, 40, scoring an international hit with Whole Again.
The new line-up continued all the way through to 2004 before splitting up.
Kerry later rejoined the band to take part in the 2008 series of The Big Reunion as Jenny was unable to take part as she was pregnant - but the girls said she would always be welcome to return to the band.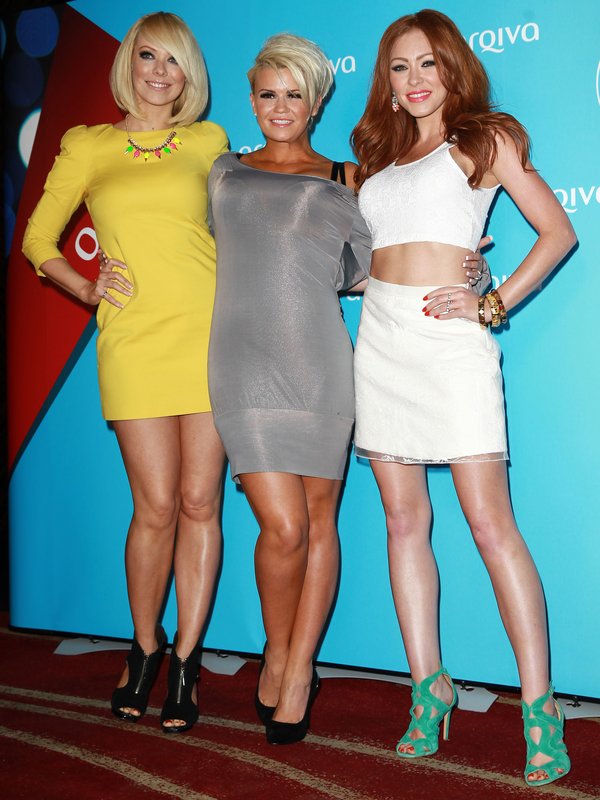 Atomic Kitten's original line-up reformed in 2014 but broke up again in December 2017 (Image: Getty)
The original line-up continued to perform sporadically, but split again in December 2017 - after Kerry announced on Instagram that she had left the band.
However, it seems Kerry might have got angry over nothing.
Natasha told fans on Twitter that it wasn't an anniversary gig for the band but for the VENUE they were booked to perform at... a nightclub in Somerset.
Just a bit of clarity for the unnecessary drama unfolding on social today - me and @LizMcClarnon are excited to perform at #cheeseandgrain for THEIR 20th anniversary! See bottom left hand side of flyer. pic.twitter.com/4lSoPqww0V

— Natasha Hamilton (@NatashaOfficial) May 2, 2018