Kesha Pens Heartfelt Letter About Dealing With Mental Health Issues At Xmas
6 December 2017, 11:11 | Updated: 6 December 2017, 11:15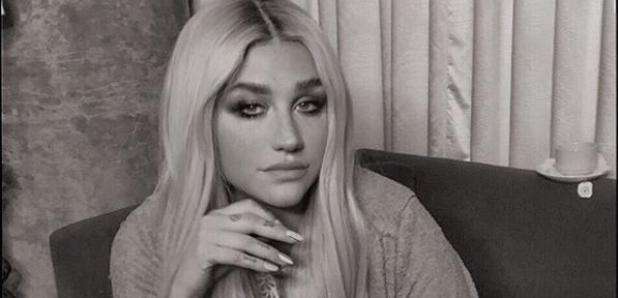 The hitmaker has written from the heart, and gives advice to others who may struggle over the Christmas period.
Pop star Kesha has been praised for her openness and honesty regarding her mental health issues.
The Tik Tok songstress explored how, for some, Christmas can bring feelings of anxiety or depression, especially if they feel isolated and alone over the festive period.
In a letter that she penned for Time, she wrote:
"The holidays break your routine. Sometimes, you're forced to spend time with family you rarely see and don't always get along with. Or maybe you're alone when everyone else is with family. Or you are off from work, with more time to think troubling thoughts. Or you are at work and can't be with those you love. Or you are thrust into party situations that tempt your demons. Or you aren't invited to those tempting parties."
Kesha identifies that, for many people that struggle with mental health, routine is a key way to help keep demons at bay, and the festive season can throw an individual out of sync for all the wrong reasons.
She discusses the pressure of feeling that she has to constantly give, and that she has to be everywhere with everyone all the time.
In order to manage all the stresses, Kesha has developed her own mantra: "It's not selfish to take time for yourself."
Exploring this idea deeper, she writes: "Take a walk in nature. Talk to a friend you trust or a therapist. Sit out one of the holiday gatherings in favor of some personal time. Just do whatever helps you calm down and gives you a break from the stress."
"It's not your responsibility to try to make the whole world happy. Especially since sometimes it's not that easy to make yourself happy, either — even with all the celebrations and gifts and seasonal decorations, foods and drinks, which can only do so much. So don't ask yourself things like "It's almost Christmas, why am I not happy?" That can turn into a shame cycle. It's just another day — don't put unrealistic expectations on it, and don't beat yourself up."
Kesha believes that, by taking some time for yourself, you'll be better company for those around you - and that balance is key to feeling positive throughout the festive season.
The star's openness about her mental health battles have gained her enormous respect from fans around the world, with many taking the advice that she gives.
WATCH: Kate Middleton Opens Up About Mental Health: