Kim Kardashian Has Made A Bold Decision For The Future Of Her Family
21 June 2017, 12:54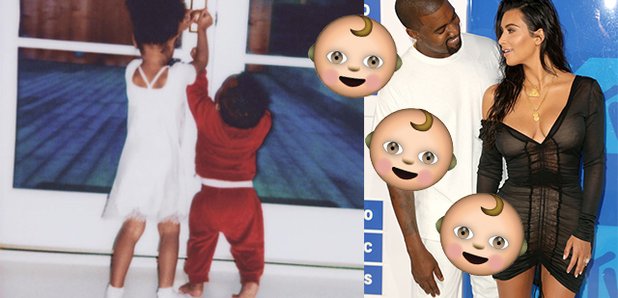 The decision comes after doctors warned her off getting pregnant again due to previous complications.
Kim Kardashian West and Kanye West have reportedly chosen a surrogate to carry their third child.
The famous couple already have two children - four year old North and one year old Saint - but due to complications suffered throughout her previous pregnancies, doctors have warned the star not to carry children again for the sake of her health.
But this sad news hasn't let Kim's dream of expanding her family die as US showbiz site TMZ has reported that she and Kanye have found a surrogate willing to carry their third child for them.
It is understood that the a-listers will pay the anonymous woman $45,000 in 10 equal instalments alongside the condition that she will receive an additional $5,000 per child and an additional $4,000 compensation should any medical complications damage her reproductive organs.
All the arrangements are said to have been made through a surrogate agency and the surrogate is locked into some tight terms and conditions.
This includes the obvious stipulations such as no smoking, alcohol or drugs during the pregnancy as well as refraining from using hot tubs, applying hair dye, drinking more than one caffeinated drink a day, eating raw fish and bizarrely, changing cat litter.
In recent scenes aired on the E! reality TV show where Kim shot to fame, Keeping Up With The Kardashians, her mother Kris Jenner xplained how her own doctor her told her she no longer has viable eggs, but that doesn't mean she can't carry a baby.
Kim then asked: "Do you want to carry mine? with Kris replying "If I really thought that I could carry it for you and it would be born OK, I would do it in two seconds. I really would."
The couple are yet to officially confirm the reports or issue a statement in regards to the news.