Kim Kardashian Shares Emotional Post After Her Son Is Rushed To Hospital
3 January 2018, 11:53 | Updated: 10 October 2018, 16:28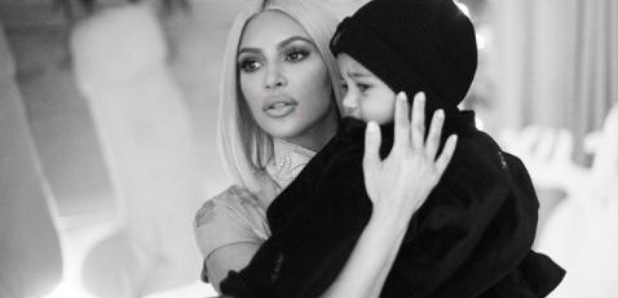 Kim Kardashian praised her "brave" baby boy Saint West following his recent stint in hospital.
Kim Kardashian has confirmed her son Saint is safe as she opened up for the first time about the "scary" moment her son Saint was rushed to hospital.
The Keeping Up With The Kardashians star, who has two-year-old son Saint and four-year-old daughter North with husband Kanye West, said their "end of the year was challenging" after the health scare involving their youngest.
However, she described her baby boy as "resilient" as he is getting back to good health following three days in a hospital bed.
Speaking out as her son recovers, Kim shared on Instagram: "My precious baby boy is so strong! After spending three nights in the hospital & seeing my baby get multiple IV's and hooked up to oxygen machines, our end of year was challenging."
"Pneumonia is so scary," she added. "I just want to thanks every nurse & doctor out there who works so hard around the clock. We are so grateful for you all!"
Kim posted the message along with a black and white photo of herself cradling her son, adding: "He's home and all better. He's so resilient I'm sure he will still say the ambulance ride was cool! My strong Saint."
The 36-year-old star's post comes after reports by TMZ revealed the youngster had been rushed to hospital after contracting the condition but was released on Saturday.
According to the website, Kim and Kanye took it in turns to look after the little one and remained by his side overnight, splitting parenting duties so the other could be at home with older daughter North West.