Kim Woodburn demands Loose Women bosses sack Coleen Nolan following their on air row
30 August 2018, 07:56 | Updated: 19 October 2018, 19:09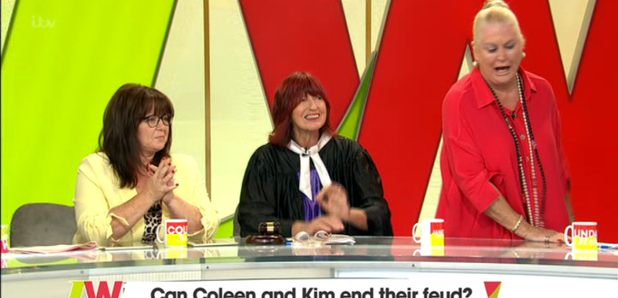 The rivals came to blows again live on TV and Kim stormed off the set.
Kim Woodburn was left seeing red after another live TV argument with her rival Coleen Nolan on yesterday's Loose Women.
The ladies were brought together on the show to try and set their differences aside but the situation quickly escalated and a tearful and visibly riled up Kim, 76, stormed off the set.
Now the How Clean Is Your House Star is calling for Loose Women bosses to axe Coleen, 53, and her and fellow panelist and sister Linda Nolan for 'ambushing' her on TV.
She told The Sun Online: "I was ambushed, it was disgusting. It was like a circus and I was there for some cruel entertainment. I want Coleen and her sister fired.
"They could have stopped that show. The one who had the ear mic could have stopped it. But they did nothing to curb it.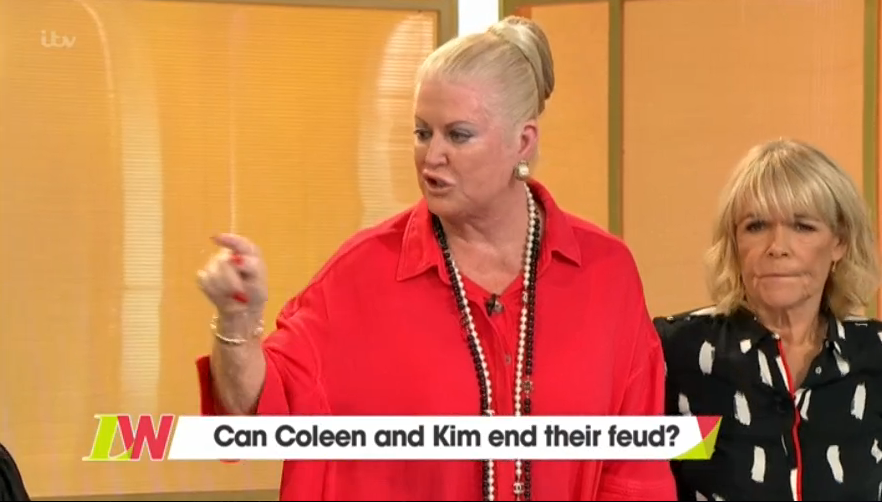 "I was shown cruelty again by that woman. I'm embarrassed once again. And I've cried on TV once again.
"I do go at people if they go for me. I hope I never live to see the day when a human being in her 50s and her sister could mock a lady sobbing on TV.
"They should not be on that show. And I will do all I can to get them off it."
They also revealed that Kim donated her fee for the interview to a children's hospice.
The situation got heated yesterday after Kim explained she owes much of the struggle she felt in the house to bad experiences she had in childhood but during her turn to speak Coleen could be heard making comments to sister Linda mumbling "She's going to cry in a minute".
This sent Kim into a range which resulted in her walking off the set while Coleen cut to an ad break.