Kimberly Walsh Says Her Friendship With Cheryl Is Stronger Now They're Mothers
26 September 2017, 13:31 | Updated: 10 October 2018, 16:28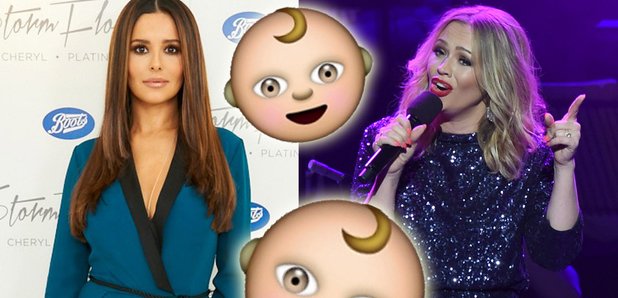 The Girls Aloud singers have been bringing their newborns around for playdates which Kimberly described as "carnage".
They've been best friends ever since Girls Aloud and while some friendships within the 00s girl band have appeared strained over the years, Kimberly and Cheryl's bond has gone from strength to strength.
Kimberly, has revealed that she and her former Girls Aloud bandmate are now 'in the same' boat, as they experience the trials and tribulations of parenthood at the same time, which has bought them closer together.

During an interview on ITV's Lorraine on Tuesday, the singer - who has sons Bobby, two, and Cole, nine months, with husband Justin Scott - said when asked about Cheryl: "All my best friends have got babies. It's fine. We're all in the same boat."

It seems as though the pair have been bringing their newborns around for playdates too, as Kimberly described the children getting together as "carnage", but she's thankful for having close mates to confide in about motherhood.
As for how things are when the pals get together, Kimberley dished: "It's carnage! It's a creche, basically. It's so much easier when you can share those things. If you are worried about something, you've got people to talk to."
Despite enjoing the rollercoaster of motherhood, the former Girls Aloud star admits it can be draining.
"All mums talk about sleep. All we do is talk about sleep deprivation all day. My two boys didn't sleep till like six, seven months [old]. They still wake with teething.
Parenting is really hard. It's the best job in the world. There are days when you think, "OK, I'm just surviving this day, but tomorrow it'll be better."'

You're doing a pretty good job from where we're standing Kimberly!