Kylie Jenner says goodbye to her famous lips as she gets filler removed
10 July 2018, 08:10 | Updated: 10 July 2018, 08:14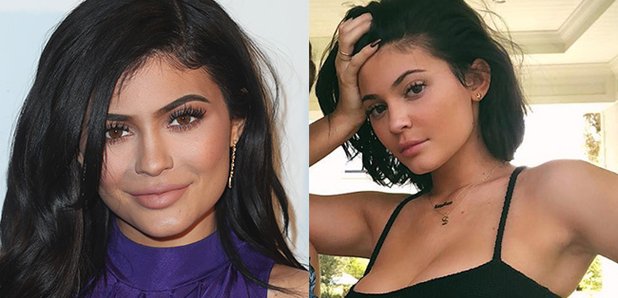 The youngest in the Kardashian-Jenner family has famously made headlines for her full pout which now seems to have disappeared.
Kylie Jenner, 20, is as famous for her pout as her older sister Kim Kardashian, 37, is for her curves.
But it seems like the young reality TV star and beauty mogul has shed the lip fillers that have given her her fuller pout over the years.
She uploaded a picture to Instagram alongside her best friend, Anastasia Karanikolau, in which he lips can be seen looking visibly thinner than usual.
Many fans couldn't work out why Kylie looked so different in the images before realising she had made her look more natural by getting her fillers removed.
The attention Kylie gained because of her fuller lips has made her a name synonymous with beauty and of course, lipsticks. The young Jenner has her own make up range called Kylie Cosmetics and her 'lip kits' regularly sell out.
Within the first 18-months of the launch of Kylie Cosmetics, the company raked in a whopping £420 million in retail sales alone.
So despite Kylie's change in appearance, we doubt her base of beauty and lip kit loving fans will be jumping ship any time soon.
Many who follow her on Instagram seem to love the new, natural Kylie and left comments on her photo such as "You look more beautiful than u already were before taking fillers out" and "Your lips are so cute omg!!".
Some also praised her confidence in taking the decision to return to her natural look and said: "A whole level of respect has opened up for you girl @kyliejenner - I'm so damn happy for you and you should feel god damn beautiful!"