Lady Gaga Can FINALLY Add This Achievement To Her Long List!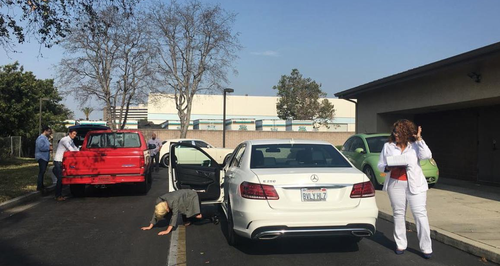 She may already have six Grammy Awards and three Brit Awards to name a few but it's her driving licence that she didn't have.
Now she can add the permit to her long list of achievements as 'The Edge Of Glory' star passed her driving tests!
The 30-year-old singer and actress announced that she had passed her test in California after "years of driving with a learner's permit" and with "an adult present".
The Mother Monster shared a string of photos with her Instagram followers, one of which she's pictured kissing the ground after she took her test!
The star joked that taking her theory test was like being back at school again!
And hilariously, she was photographed kissing the ground after taking her test. We're pleased you passed too Lady Gaga!