Leonardo DiCaprio's Russian Doppelgänger Is Now Starring In A New Vodka Advert!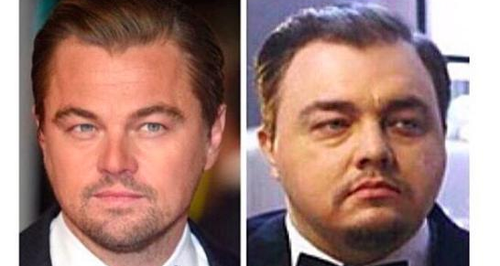 Just when we thought one of his most successful moments was being discovered to be Leonardo DiCaprio's doppelgänger, Roman Burtsev has surpassed all expectations.
Because of his uncanny resemblance to the 41-year-old Oscar winner, he's now starring in a Russian vodka advert!
The Pyat ozer (Five Lakes) vodka advert shows Roman getting annoyed with his lady companion and choosing to abandon her and instead hangout on a boat on a lake with a bottle of the vodka.
The advert begins with Roman looking at his reflection in the car mirror where a photograph of Leo himself is stuck to it. The voice over announces: "One day you realise your life is but a fake."
The advert continues to compare how fake life can be and concludes that Pyat ozer vodka is not fake and is the drink for you. Apparently.
Since finding fame during the Oscars, Roman set up his own Instagram account where he has been making the most of his doppelgänger status.
He's even been taken the lookalike to a new level by dressing up as Leo's character in The Revenant:
And again:
And he's even got a fantastic sense of humour!