All The Questions From Last Night's Shocking Episode Of 'Line Of Duty'
10 April 2017, 12:06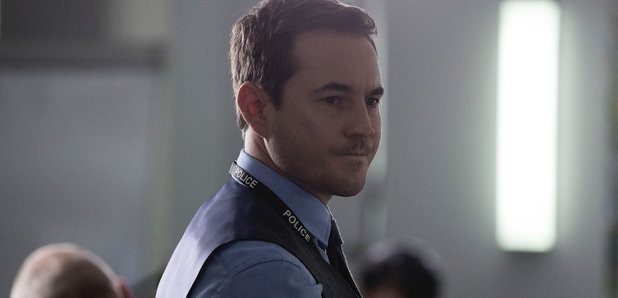 Line of Duty leaves Martin Compston fans' nerves shredded – here are all the questions
SPOILER ALERT: avoid this article if you haven't yet watched last night's episode and don't want to know what happen
Have you picked your jaw up from the floor yet?! We're still reeling from the latest Line of Duty cliffhanger, which seemed to spell the end for one of our favourite characters.
DS Steve Arnott (Martin Compston) was beaten around the head with a baseball bat and then thrown down a stairwell at the end of last night's shocking episode. Is it all over for our favourite waistcoat-wearing copper? We really hope not.
Actor Martin Compston was being all enigmatic on Twitter last night, so we won't get any answers from him just yet.
Huge thanks to everybody tuning in again tonight been a pleasure #LineOfDuty4

— martin compston (@martin_compston) April 9, 2017
However, he did hint in an interview with Digital Spy last month: "There's something that happens that's a big shock to all of them [at AC-12]. For a few of them, their emotions are tested to the limit. They're all going through the wringer again, you can be sure of that."
We saw Steve try and pull the balaclava off his attacker – but just who is Balaclava Man? We were led to believe last night that it was Nick Huntley (Lee Ingleby), husband of the enigmatic DCI Roz Huntley (Thandie Newton), who Steve had gone to interview. But with this show nothing's ever certain.
Line of Duty viewers were also introduced last night to cocky young DC Jamie Desford, played by talented actor Royce Pierreson. (Who you may know from BBBC Three's award-winning drama Murdered by My Boyfriend and also from Our Girl with Michelle Keegan). Could he be Steve's – gulp – replacement? Say it ain't so!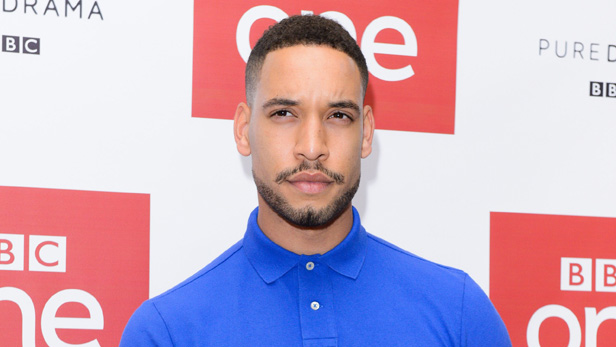 Credit: BBC. DC Jamie Desford actor, Royce Pierreson
Last night's Line of Duty also made us even more suspicious of Roz Huntley. Does she suspect her husband of being involved in the death of Tim Highfield (Jason Watkins)? Why is she implicating kidnap victim Hana (Gaite Jansen) in Tim's murder? And is that wound on her arm now infected? Ewww.
It's a tangled web, for sure. Now excuse us while we go and chew our nails waiting for Sunday night…