Ant's Wife Lisa Armstrong Returns To BGT With A BOLD New Makeover
31 January 2018, 11:29 | Updated: 10 October 2018, 16:28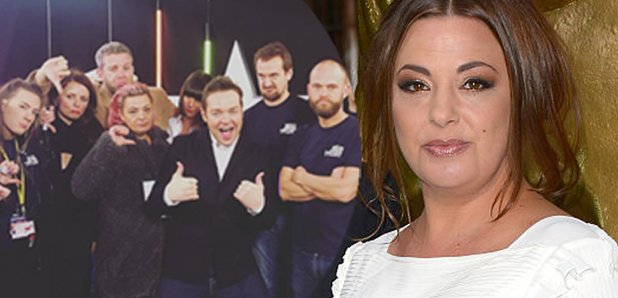 Ant McPartlin's wife Lisa returned to work as a make-up artist on Britian's Got Talent but she sported a brand new hairdo.
They say the best way to get over a break up is to get a brand new hairdo, and it seems as though Lisa Armstrong has been taking steps to wash husband Ant McPartlin out of her hair by sporting a brand new look.
The 41-year-old wife of the 'I'm A Celebrity...' presenter returned to work as a make-up artist on Britiain's Got Talent and looked unrecognisable as she sported a bold pink hair do.
Lisa was sported rocking the new dye-job as she posed for a photo with presenter Stephen Mulhern and the cast of the show as they returned to London for filming.
Giving the camera a thumbs up, Lisa could be seen sporting a faux glum expression as she gave fan a small glimpse of her candy floss coloured hair.
Stephen, who has been absent from the first few weeks of filming the series, joked in his caption that the crew were happy to see him return.
The news comes after it was revealed that music mogul has been pulling a few strings to ensure that Ant McPartlin has everything he needs to bounce back following news that he is divorcing his wife Lisa Armstrong.
According to reports, Simon has pulled out all the stops to make Ant feel as comfortable as possible when he returns to host Britain's Got Talent alongside Declan Donelly.
Among some of the perks are trips on Simon's private jet complete with head massages, and a bit of much needed entertainment from David Walliams who has apparently been keeping Ant's spirits up by cracking some jokes.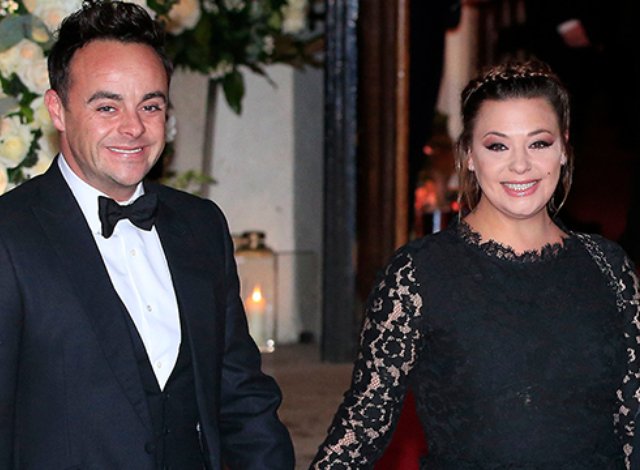 It's nothing to do with favouritism though, the generous gifts are a move by Simon to make sure that Ant's spirits are high as they are the life and soul of the show.
An insider told Daily Star: "Simon knows that when Ant and Dec are on song, so is the show. Ant has to be his focus as the drama in his private life could be a sideshow.
"Simon wants to cheer him up and that's why he's spoiled him rotten."
The I'm A Celebrity host announced earlier this month that he was divorcing Lisa after 11 years.
In a statement, Ant's spokesman said: "In response to the recent speculation in the media, Ant is very sad to announce that, after 11 years, he is ending his marriage to Lisa McPartlin.
"Ant asks for privacy at this difficult time, for both himself, Lisa and their immediate families."