Lisa Armstrong weight loss: Ant McPartlin's ex-wife's break up diet revealed
18 September 2018, 16:30 | Updated: 19 October 2018, 18:10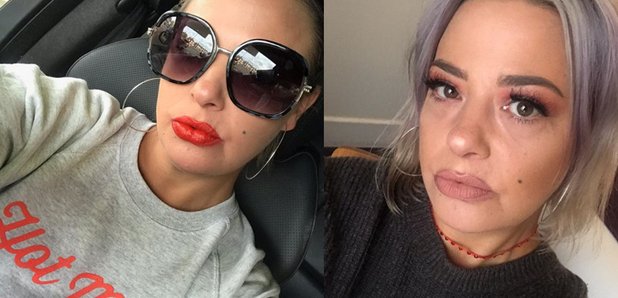 Since splitting with Ant McPartlin back in January, Lisa Armstrong has shed a stone following her move to Los Angeles to concentrate on her career as a makeup artist.
Strictly Come Dancing makeup artist Lisa Armstrong has been sporting a slimmer figure in the wake of her split from Ant McPartlin.
The I'm a Celeb presenter, who is currently being replaced by Holly Willoughby while he takes time out to recover from drug and alcohol addiction, may have moved on with new girlfriend Anne-Marie Corbett but Lisa is proving to be the real winner, especially with her lifestyle overhaul and weight loss.
Since Ant announced he would be filing for a divorce, Lisa appears to have been working on herself after losing a stone in weight and giving herself some much needed treat time.
But just how did Lisa Armstrong lose all that weight? We take a look at the makeup artist's transformation.
Diet and exercise
It's become clear that Lisa's stint in Los Angles post-breakup has done her the world of good, and she told Closer magazine her slender figure is all down to her healthy lifestyle.
Lisa told Closer magazine: "I haven't had a personal trainer or anything like that. It's all about being healthy and doing some exercise.
"You have to look after yourself as much as you can."
Mental and self-care
Apparently looking after herself is the key to her slimmer frame and she told The Sun she "takes each day as it comes".
She explained: "Take each day as it comes. I laugh a lot. Laughter is the best medicine. It can't get much worse."
Lisa Armstrong's hair makeover
Lisa has been sporting a rang of new looks since splitting from Ant, in particular her hair. Amidst the breakdown of her marriage Lisa dyed her hair bright pink and blonde, but recently ditched the girly colour in favour of a cool silver purple hairdo.