Lisa Riley Speaks Out On The 'Feud' Between Loose Women
30 January 2018, 17:23 | Updated: 12 November 2018, 17:50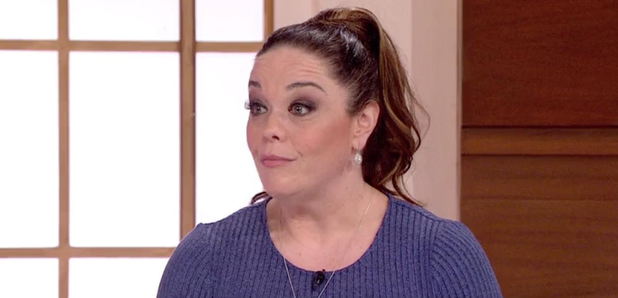 The star has revealed exactly what the panelists think of each other.
Lisa Riley has spoken out against those who claim that the Loose Women panel don't get on.
The TV personality recently told us that they all get on so well that she genuinely gets excited when her car comes at 6.30am to take her to the studios.
Lisa told Heart: "It's utter nonsense and it sells newspapers, I honestly don't know where it comes from. Jane, Ruth, Coleen...they are like my girls, and Gloria is like my mum! Papers talk utter crap!"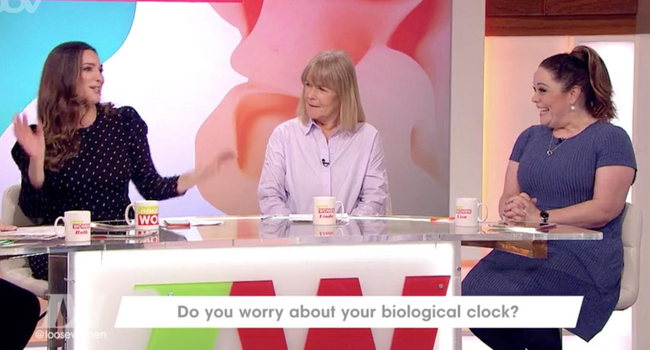 Since becoming a regular panelist last year, the star has opened up to thousands of viewers about all aspects of her life - most notably, her incredible weight loss.
Lisa shed a whopping 12 stone in just 18 months, and told us that sharing her story on national television was a massively positive experience.
She told Heart: "It was absolutely wonderful, the response I got was overwhelming and brought me to tears at times. No-one has done it as honestly as I have - people can think 'she goes through the same heartache, same struggles - she understands'."
So yes the side plank is a KILLER but feeling the hard work BURN is even betterThanking my amazing PT @AndrewMayers "Sweat Anthem"#nopinch pic.twitter.com/ThlAPNYHLc

— Lisa Jane riley (@Reallisariley) June 28, 2017
Her new book, called 'Lisa Riley's Honesty Diet', reveals everything about her amazing transformation in the most truthful way possible, which she believes is key to her success.
Lisa explained to Heart: "Embrace what you're eating, what you're doing and get yourself out of denial. Everything you've consumed - write it down and think 'did I really need that, was I a bit naughty today?' Eat less, move more - what the eye can't see can't lie!"
Change is the BEST thing to have EVER happened to me. When I get sent old photos like this from a few years back...the shock is still the same!! Maybe it's your time to have a go at making the BIGGEST change of your life?? #honestydiet #makeadifference #change @thismorning pic.twitter.com/FW2VLSMChb

— Lisa Jane riley (@Reallisariley) January 25, 2018
Despite many believing that social media has a negative impact on people's perception of beauty, Lisa told Heart she feels strongly that there's actually many benefits to it.
She said: "I love looking at people's 'before and after' shots as it's like a trampoline for others to make change - there's the realisation that if you want it you can do it."
"People can talk to one another - if they think 'I want that cheese and onion toastie with butter', people will say 'no look at the difference you can achieve!'"
Sometimes it's such a great experience to realise just how far you have come. My friend sent me this old photo.Still get moments of shock pic.twitter.com/SBPgpzD9cM

— Lisa Jane riley (@Reallisariley) November 5, 2017
Lisa has expressed in the past that she would like to appear on Dancing On Ice, and when we asked her if that still stood, we received a wholehearted yes!
"I would give anything a go!" she said. "And I can ice skate!"
Lisa appeared on Strictly Come Dancing in 2012, but told us she wishes she'd waited a bit longer.
She explained: "I often think 'why did I do it so soon after dieting'?! If I did Strictly now I could be lifted, and do tricks and wear skimpier outfits!"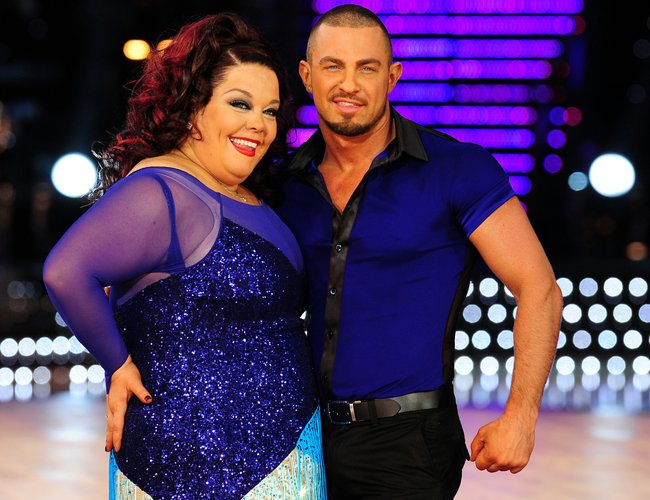 It's no secret that Lisa is incredibly proud of her weight loss, and so she should be! Now she's reached a size she's happy with, she's gets a buzz out of encouraging people to do the same.
"Other people are embracing it and it's the best trifle anyone could have given me! Honestly I'd have eaten a full M&S trifle to celebrate before but now it's the results that give me a better feeling."
Lisa's book, "Lisa Riley's Honesty Diet" is out now - prepare to be inspired!
WATCH! Coleen Nolan Reveals She's Doing The Full Monty!