Lisa Riley devastated after discovering she is 'unlikely' to get pregnant
30 April 2018, 09:02 | Updated: 12 November 2018, 17:50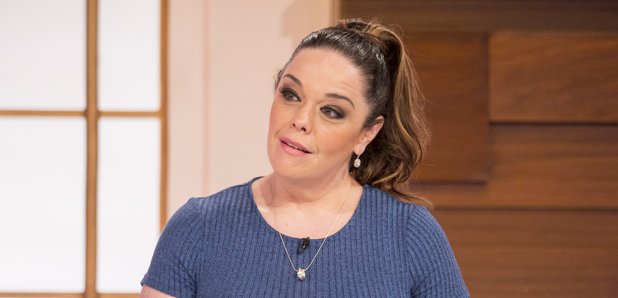 The Loose Women panellist was told that her eggs "weren't good enough" for her to have an IVF baby.
After a year of fertility tests, the 41-year-old was told that she is unlikely to ever have a baby.
Last month the ex-Emmerdale star revealed she had fallen in love "for the first time", and that her and her new partner were hoping to start a family of their own.
But sadly her dreams have been dashed, with doctors warning her that IVF treatment was "unlikely" to result in her getting pregnant
Talking to The Mirror she explained: "Finding out that I was unlikely to get pregnant was a blow but I refuse to be defined by that.
"My body was being pumped full of hormones to get my egg readings, and in the end they weren't good.
"It messes with your head and I just couldn't do that to myself any more.
"The past few months have been really hard, emotionally draining, and we just decided that enough was enough."
Lisa has been very open about wanting to be a mum, particularly now that she has found love.
She previously told You Magazine: "There are a lot of reasons why I want to have a baby: some to do with the fact I've saved myself by losing weight, but also that I'm in love for the first time in my life and he would like to have a baby if we can.
"I don't just think about myself any more. If we were to have a child, that would be wonderful."
However, in her interview with The Mirror, she explained: "I don't want people to look at me like an unfinished painting because I don't have a child." - and added, that she is now focusing on being the best aunty to her two nephews and her niece on the way.
Watch more: