Little Boy Finds His New Family In Time For Christmas And We're Sobbing
7 December 2017, 11:48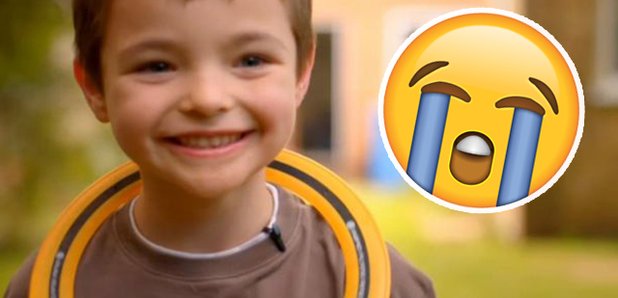 The match took place on Channel 4's tearjerking show 'Finding Me A Family'.
Viewers of Finding Me A Family were left in tears last night after little Lewis found his dream home just in time for Christmas.
Six-year-old Lewis was placed into care and separated from his siblings after it became a struggle to find a family who would take all three of the children.
But in last nights programme he was sent to an adoption party - a new concept that allows children in foster care time to get to know prospective parents - he met Chris and his partner Sharon.
Viewers watched as adorable Lewis showed off his football skills to the pair who have been together for nine years and want to adopt a child to join their family.
And at the end of the programme Lewis and viewers at home got what they wished for when it was revealed that Chris and Sharon had been approved to adopt Lewis and were waiting for him to come and join them in his new home.
Lewis already calls Sharon mum and will be spending his first Christmas in his new home with his new family.
The TV programme highlighted the benefits of this new style of adoption at these so called 'parties'.
Usually prospective parents only get to know the child through photographs and written descriptions but this unique method organised by children's charity Coram allow both parties to meet in real life.
We hope Lewis has the most fantastic Christmas ever!