Little Mix's Perrie Edwards surprises mum with her 'dream car' for Christmas
26 December 2018, 12:47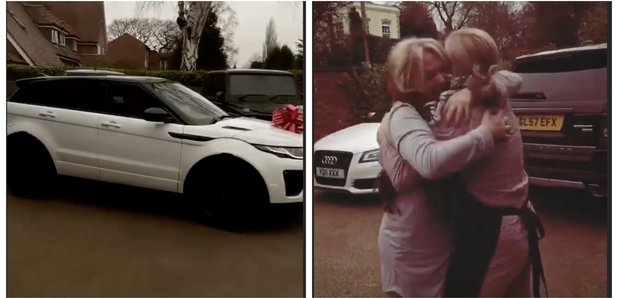 Bet she had trouble fitting that under the Christmas tree.
Little Mix's Perrie Edwards is certainly going for 'Daughter Of The Year' this Christmas, after gifting her mum with her 'dream car'.
The 25-year-old surprised mum Debbie with a brand new white Range Rover - not forgetting the pink ribbon on top - in what looked like the ultimate gift exchange ever.
Sharing the precious moment on Instagram, Perrie captured her blind-folded mum being led out onto the driveway where her new ride lay in wait.
Needless to say once the blind fold came off to reveal her new whip, mum Debbie was completely speechless and moved to tears. Aww!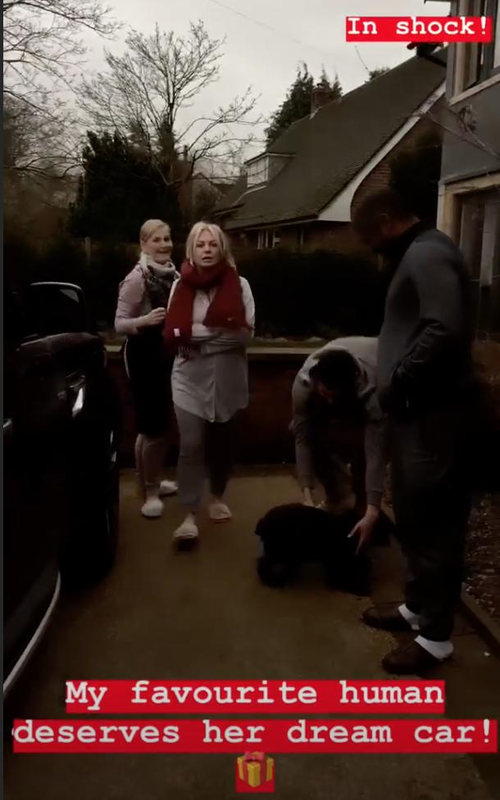 The pop singer captioned the video 'My favourite human deserves her dream car.'
Still in shock, Debbie gasped 'that's not mine?' before giving Perrie and her boyfriend Alex Oxlade-Chamberlain huge bear hugs and jumping in the drivers seat.
Not wanting to feel left out, Perrie also jumped in the passenger's seat, ready for her mum to give her a little spin.
Fans of the Little Mix star were quick to gush over the star's generous and sweet deeds with some even coining the gesture hashtag goals.
Merry Christmas mum @mothergoose2020 pic.twitter.com/b2sa2peZQM

— Perrie Edwards (@PrivOfPerrie) December 26, 2018
One person wrote: 'ou know you've made it in life when you can afford to buy your mum a Range Rover for Christmas #goals'
While another posted: 'Perrie Edwards legit bought her mum a Range Rover for Christmas... meanwhile my mum got a dressing gown... what it would be like to be rich'
One person even pointed out this sweet comment from Perrie's boyfriend Alex saying: 'My favourite part of Perrie Edwards buying her mum her dream car is that Alex called Perrie's mum "mum", how bloody adorable is that?!'
The Woman Like Me singer even finished the day off with a cute snuggle with her beau on the sofa, captured nicely by mummy Deb.
She wrote: 'Thanks mam for taking this cute AF snap… Isn't this the best feeling at Christmas? Eating so much you nap straight after.'
Now that's what we call Christmas.