Lorraine Addresses Whether Ant Will Appear On Saturday Night Takeaway Following Crash
19 March 2018, 11:54 | Updated: 19 October 2018, 17:58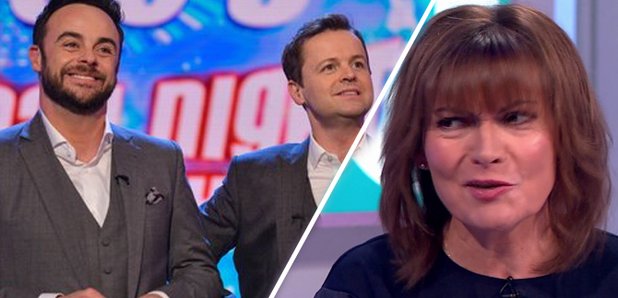 The ITV presenter weighed in on the speculation as to whether Ant will join Dec on the Saturday night entertainment show this weekend.
Lorraine has revealed Ant McPartlin will be making an appearance on Saturday Night Takeaway this weekend, after he was arrested on suspicion of drink-driving on Sunday.
The famed talk-show host addressed speculation around whether the troubled presenter would be able to take on hosting duties alongside Declan O'Donnelly after he was taken into police custody following a three-car crash over the weekend.
Speaking to showbiz reporter Dan Wootton on Monday morning, she said: "Poor guy, he will be there on Saturday night, a lot of people are speculating he won't be there for Saturday Night Takeaway. He will."
"I don't see... unless there's more to it than we all think... I'd be very surprised, he's such a worker."
Ant has since been released from custody, however the rumour mill went into overdrive that he would be forced to skip this week's recording of the entertainment show.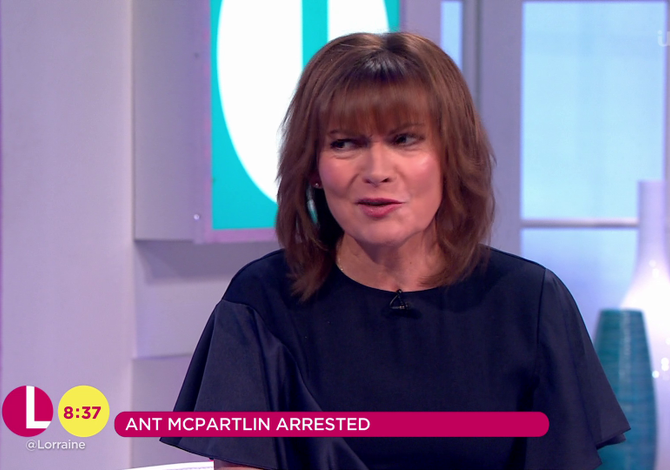 Credit: ITV
Dan pointed out the shocking scenes on Sunday will prompt fears over Ant's wellbeing, as he was admitted to rehab in Los Angeles last summer for addiction to alcohol and prescription drugs following a painful knee operation.
Speaking on his health, Lorraine said: "Of course, so you're right if it's not right for him to be on the show he won't be on the show.
"But I would be astounded - because he's such a professional - if he wasn't there."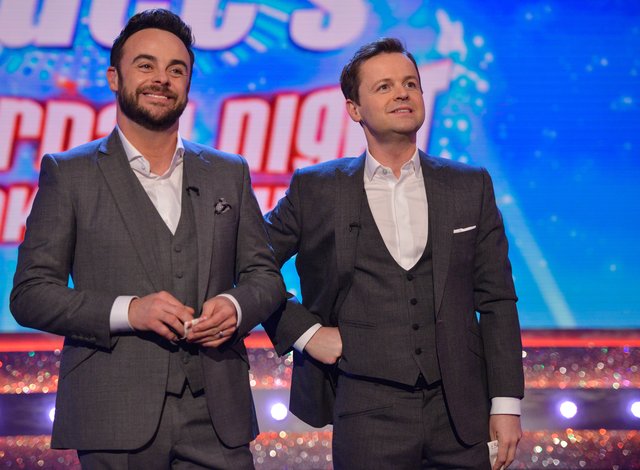 Credit: Rex
The car crash happened just 24 hours after Ant had appeared with Dec on Saturday Night Takeaway.
He was taken into police custody after the three car crash in Richmond at 4pm.