Louis Tomlinson Teases New Song And It Sounds Like Nothing We've Heard Before
10 July 2017, 11:05 | Updated: 10 July 2017, 11:53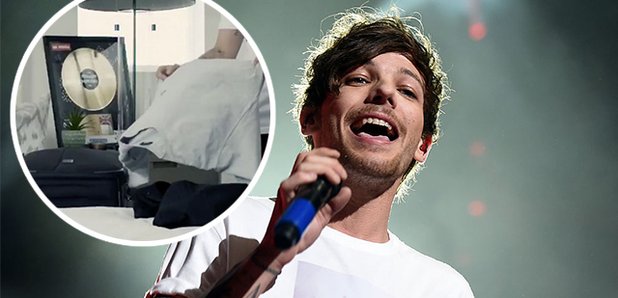 The former One Direction star has been working on his solo album and it's almost ready to be released. Almost...
If you're anything like us, you'll be excited about everything to do with the One Direction boys' - sorry, we should say men now - solo careers. We loved them as a five piece, we were still major fans of the four piece and now we can't wait to hear from the lads' separately.
Louis, 25, shared a teaser video of his new track Back To You to his 13.3 million followers, simply captioning the post "July 21st" which sent his fans into an excited frenzy.
The clip starts off with Louis packing a suitcase, with a framed gold record on the bedside table and a calendar displaying the number 21.
It's shot like an old fashioned film, flickering from scene to scene featuring a vintage filter.
Fans could barely contain their excitement, taking to twitter to share the good news.
I love Louis Tomlinson, and I love #BackToYou

— One Direction (@NoControlProjec) July 10, 2017
BACK TO YOU IS THE SONG OF THE SUMMER IT DESERVES GRAMMYS DOES IT LOOK LIKE I CARE IF WE ONLY HEARD 3 SECONDS OF IT? CAUSE I DONT #backtoyou pic.twitter.com/cl4EdGVMKq

— One Direction (@NoControlProjec) July 10, 2017
THIS FANDOM ALWAYS COMES TOGETHER TO SUPPORT LOUIS I AM SO PROUD IT IS WHAT HE DESERVES. YALL ARE SO LOYAL IM PROUD OF YOU GUYS #backtoyou pic.twitter.com/iqbrUSiBxR

— One Direction (@NoControlProjec) July 10, 2017
Louis has already released his first solo single, Just Hold On, but decided to take time out from music after his mother, Johannah Deakin, passed away after losing her battle with breast cancer back in December last year.