Louise Redknapp Opens Up About Life As A Single Mum
8 March 2018, 11:04 | Updated: 8 March 2018, 12:30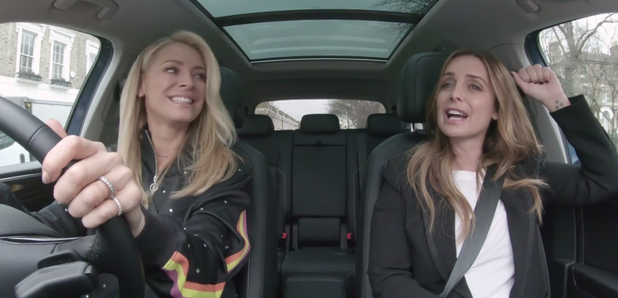 Strictly Come Dancing star Louise Redknapp opens up about life as a single mum doing the school run.
Louise Redknapp has been making headlines ever since her dazzling performance on Strictly Come Dancing.
In the latest instalment of Heart's Confessions Of A Celebrity School Run with VW Tiguan Allspace she opened up to Strictly host Tess Daly about her daily routine now she is a single mum.
She confessed about the school run: "I've normally got my hair in a side ponytail and haven't even brushed my hair yet," and admitted when she drops off 13-year-old Charley "I always wind the window down and shout out "I love you", he looks at me like "I don't know her"'.
She also explained that he is "always at parties now. A way to get around your parents is to say you're not having a party at the house, you're having a gathering".
Hilarious!
When she spoke about dropping her youngest, 9-year-old Beau, she said things are a lot different!
"The little one is just beaming all the time, he runs gets, in the car, he's happy and tells me about his day. "And the older one, this is how they change, he'll get in the car and say 'what's for dinner?'"
"I say, 'The good news is, you can have whatever you want. The bad news is you'll have to wait cos I haven't been to the supermarket yet.'"
We can all relate to that!